James Cheng's talk at the Council on Tall Buildings and Urban Habitat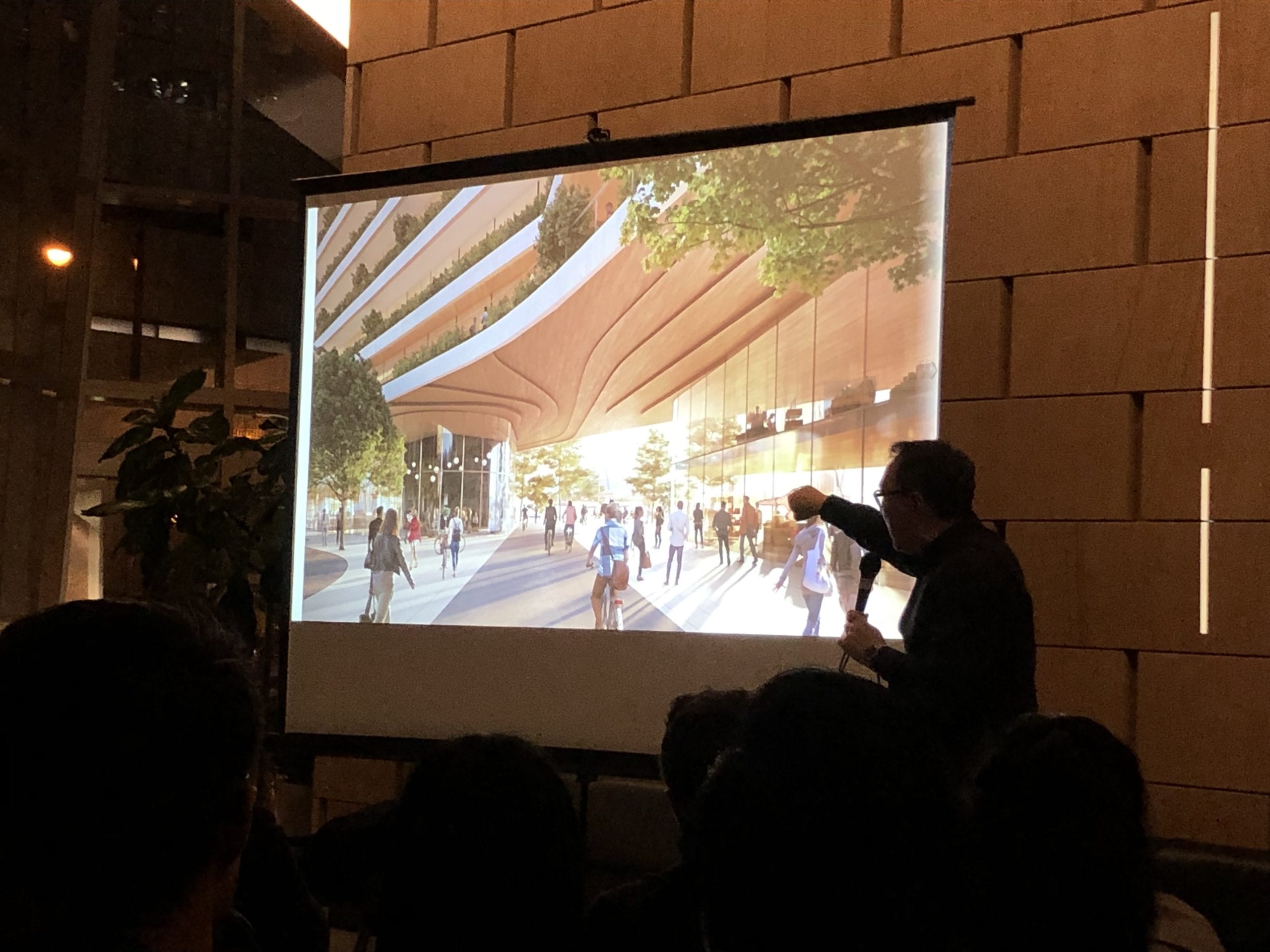 The Council on Tall Buildings and Urban Habitat is hosting their first event in Vancouver and, last night, James Cheng gave a talk on the livability of his projects. Cheng is the most prolific architect in Vancouver and counts Shangri-La, Fairmont Pacific Rim, Shaw Tower, and the buildings along Marinaside amongst his designs.
His early designs focused on the livability of the units and creating community, often through inner courtyards with water features. As condo shoppers know, well designed interiors often equate to a rather standard exterior form. Some lamented that, over time, the preponderance of such designs on our skyline lacked spark. No more the case. We have a fair number of ambitious designs slated for our downtown peninsula and Cheng's team is working hard to continue being a leader.
Below are pictures taken at the event of this Vancouver designs.
---
I'm most excited for Cheng's Plaza of Nations design being realized. It'll have a dramatic presence on the False Creek seawall and extend its public realm. The project goes before the Urban Design Panel February 5.
From the UDP meeting agenda: 'To develop the site with a mixed-use development consisting of 3 terracing towers varying in heights of up to 30 storeys; with Commercial, Office, cultural and Residential Uses (including Social Housing, Market Rental, and Market units); a Civic Centre including, but not limited to a new Community Centre, ice rink, Child Daycare Facility; and a rooftop open space; all over 4 levels of underground parking.'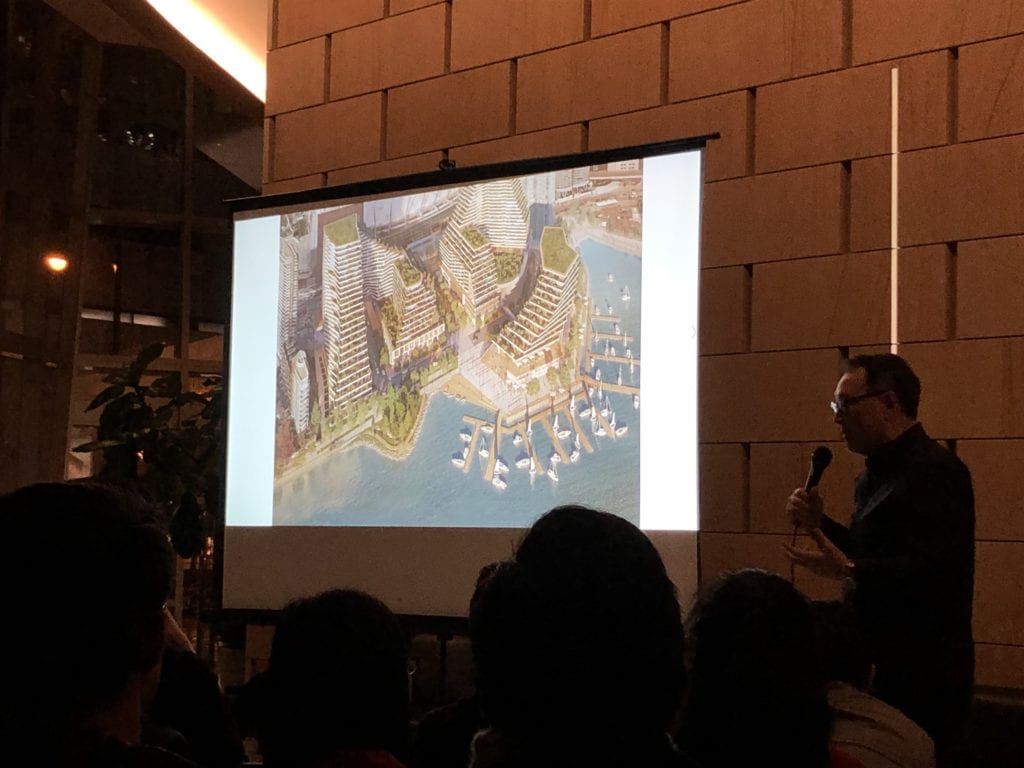 Gorgeous public realm and the possibility for a floating performance stage.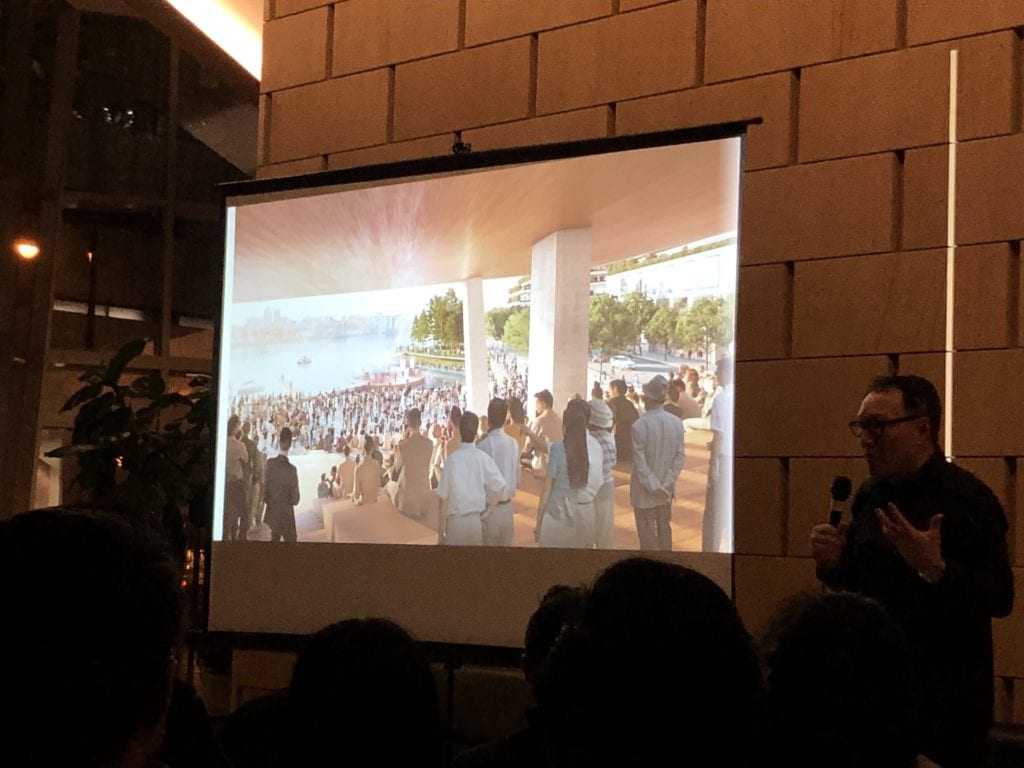 The project has a series of pathways to encourage its use by the general public as well as residents.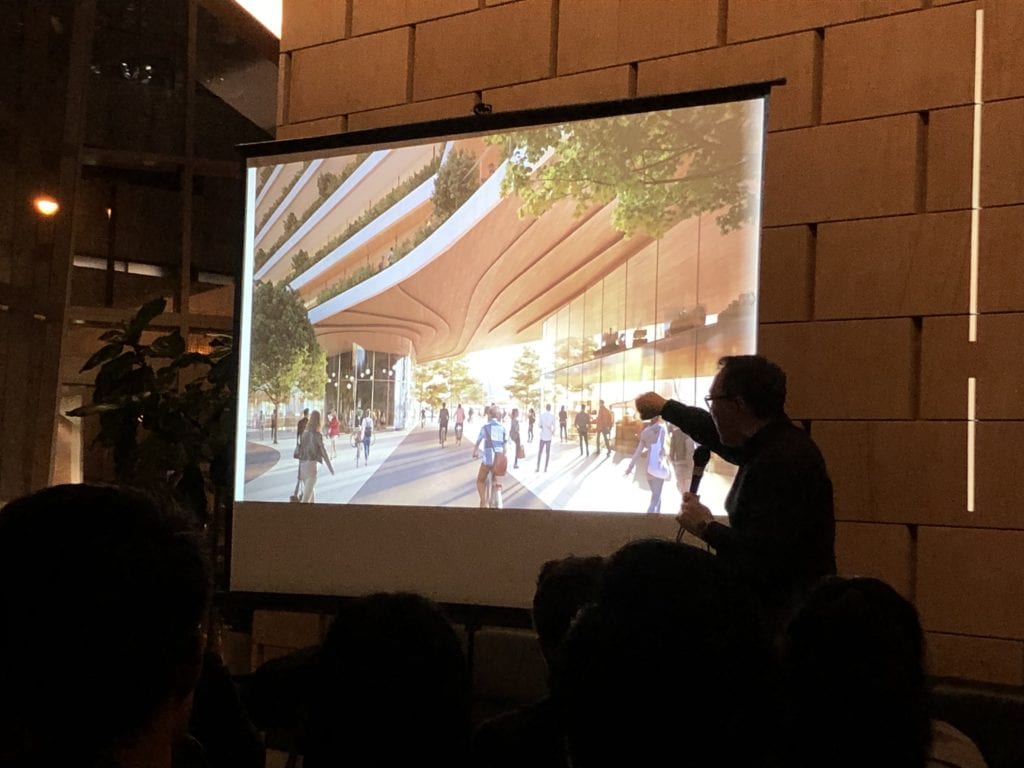 This perspective of the new community brings to mind Arthur Erickson's sketch for Plan 56 (next 2 pictures).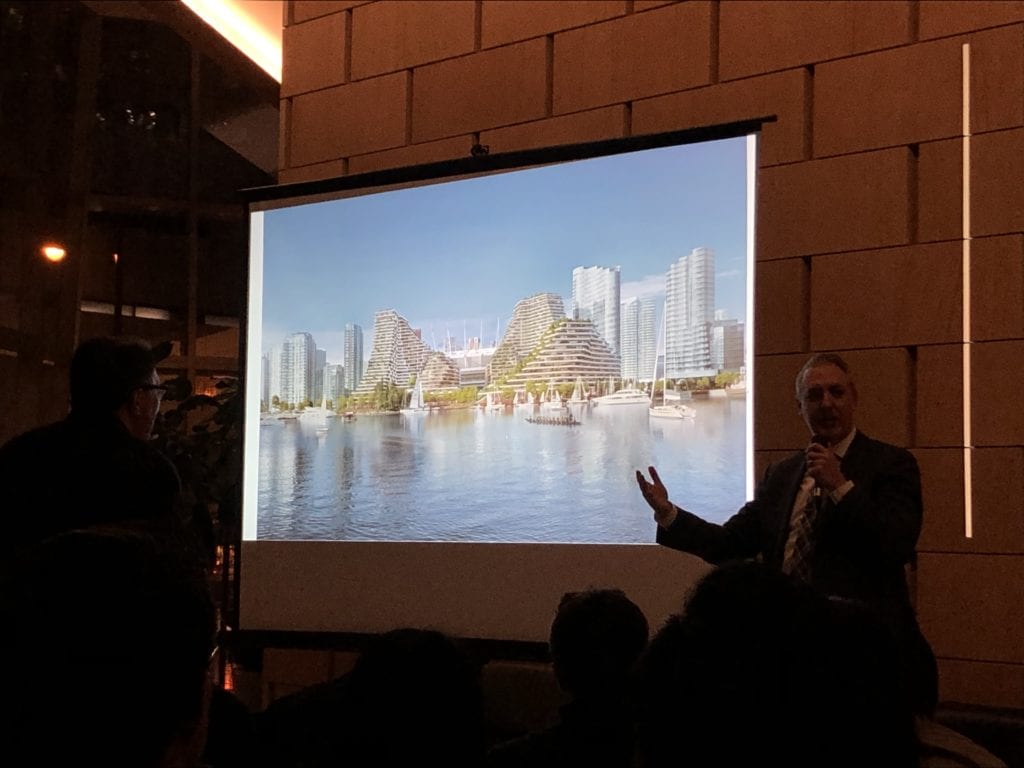 Erickson's 1955 sketch for Plan 56. Tall towers with stepped out terraces with greenery.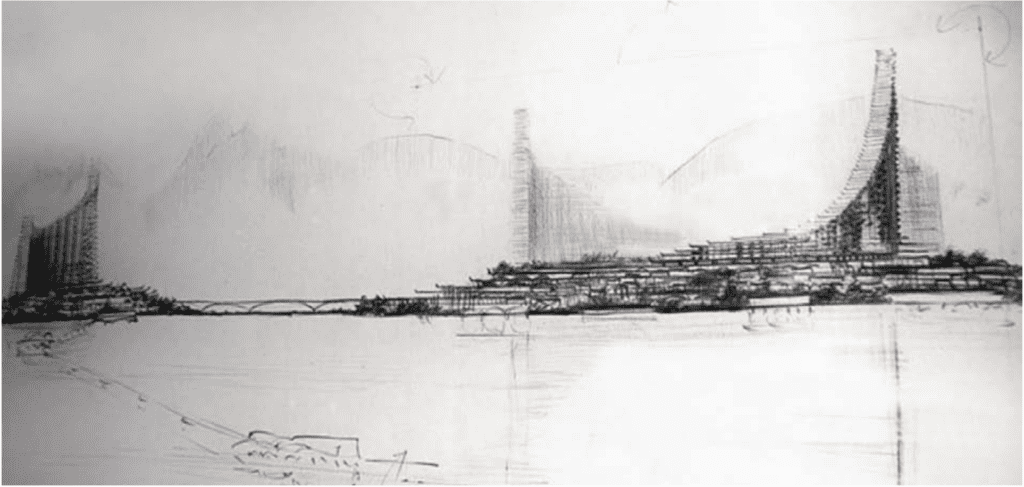 Cheng discussed the experimentation with building form in the much reviewed 888 Beach development.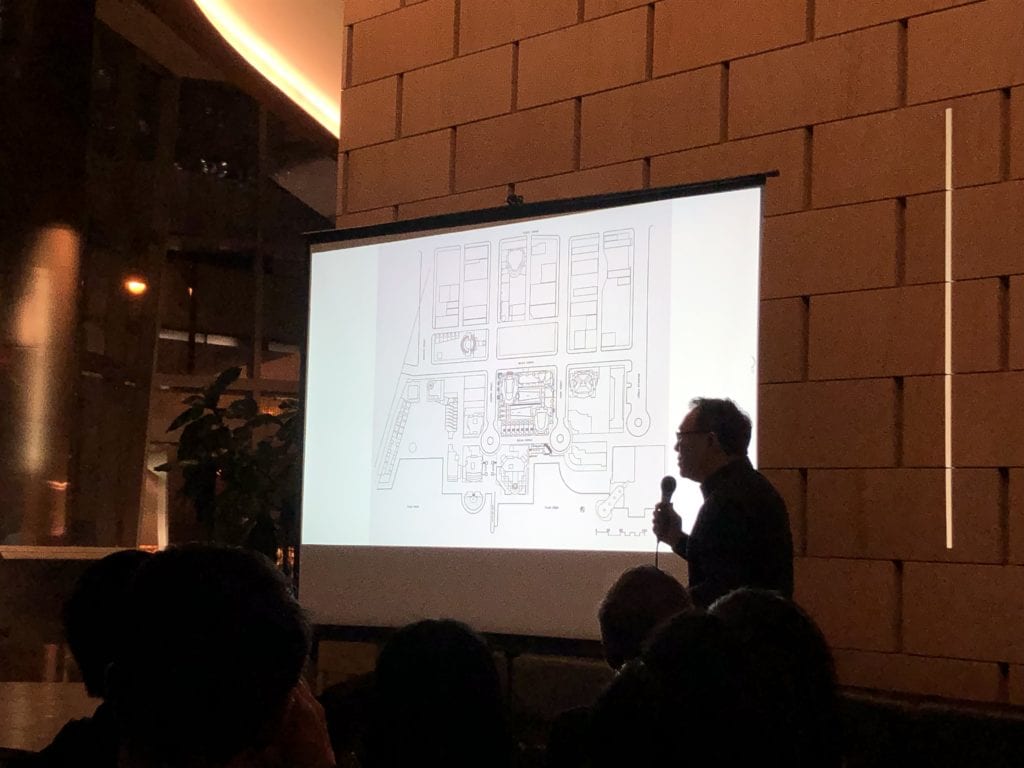 Reviewing the subsequent plan for Aquarius and Quayside, including the struggle convincing the developer to include the Urban Fair.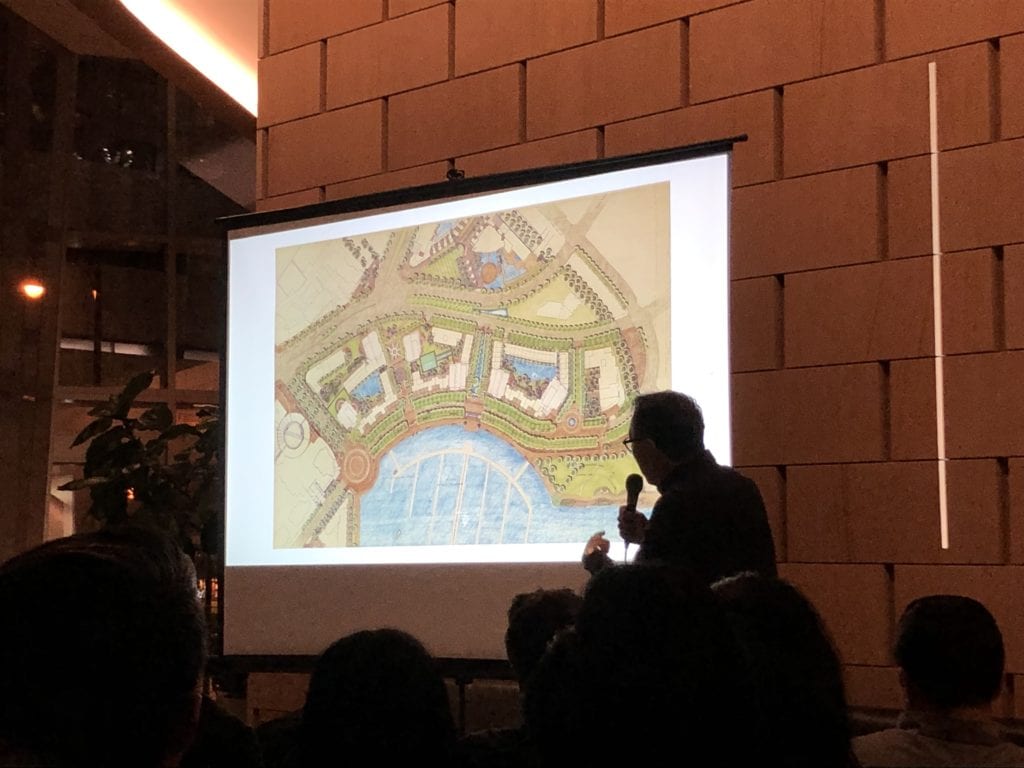 The office tower currently under construction in Coal Harbour. The breaks in the façade relate to the height of nearby buildings while the differently sized floorplates reflect tenant needs. Tech company wanted larger floorplates while more traditional businesses sought the more standard upper floors. Much outdoor space is also included to help people enjoy their work day.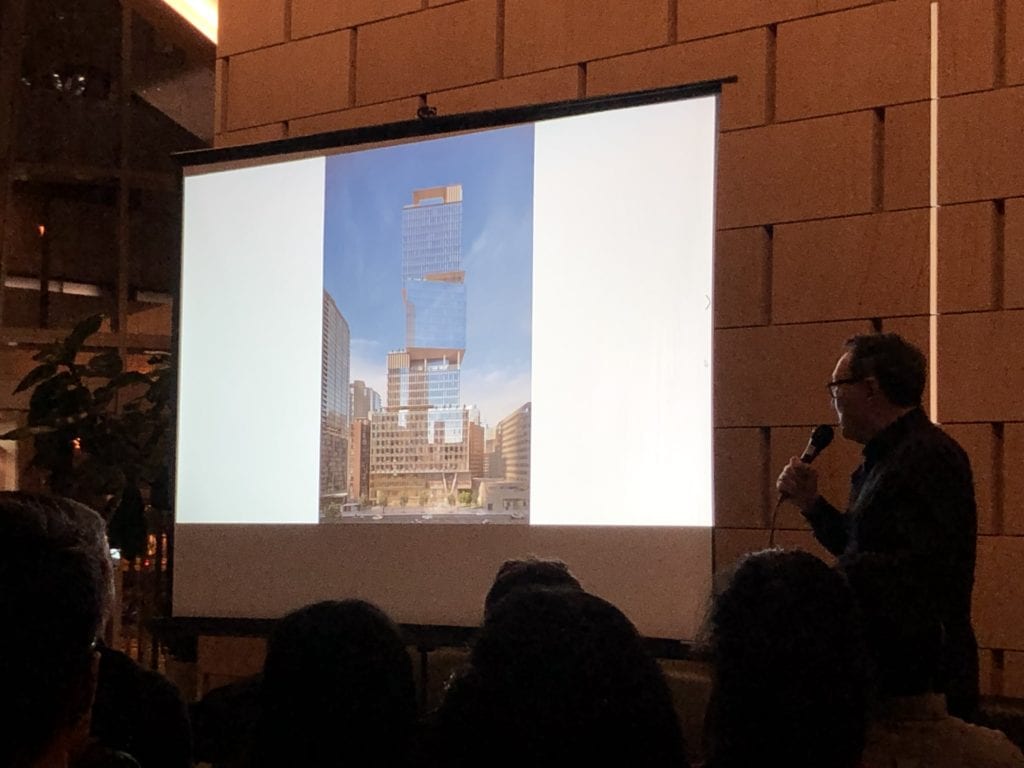 The original design for the triangular lot at Pender and Georgia. A gorgeous tower. With the change in our market reducing the surety of selling at $3000/sqft, the design is under review to moderate its cost. As an aside, while I firmly believe we need drastic actions to improve home affordability, I wish they had been implemented 2-3 years later so we could have had more exceptional designs beforehand.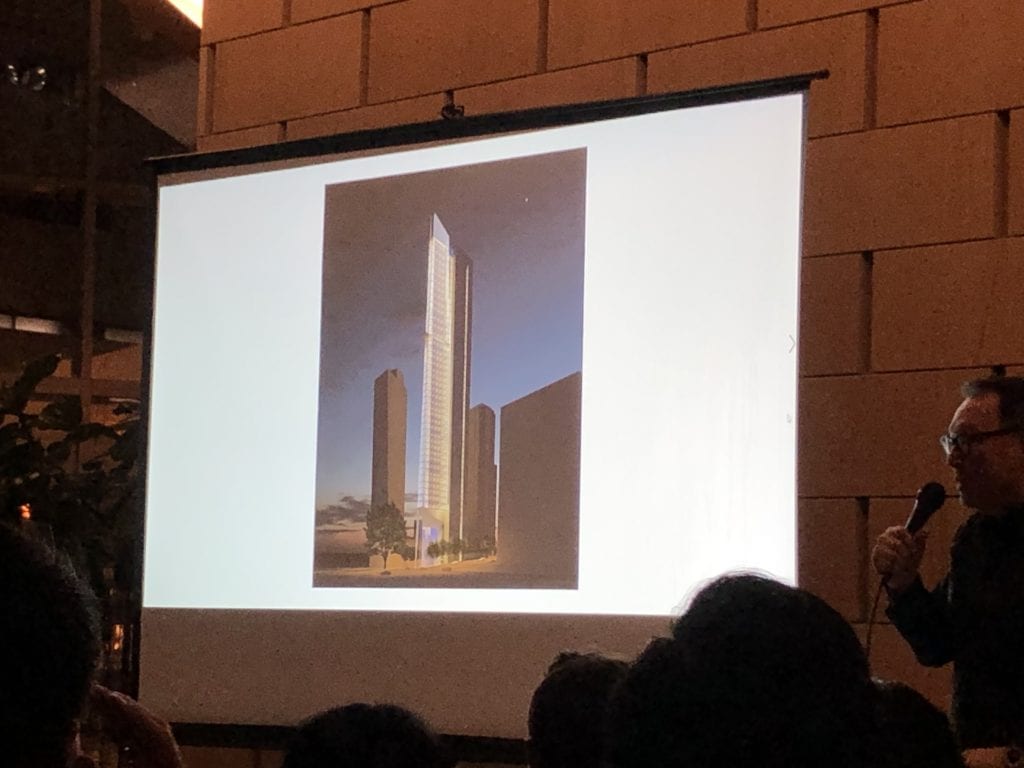 ---
Let me know if you'd like to join me for such talks in the future or the Urban Design Panel review of the Plaza of Nations project. It should be very cool.
Best,

Jason Hutchison
604.314.7138    [email protected]
Looking for more blog posts?