10 key points to win multiple offers without added risk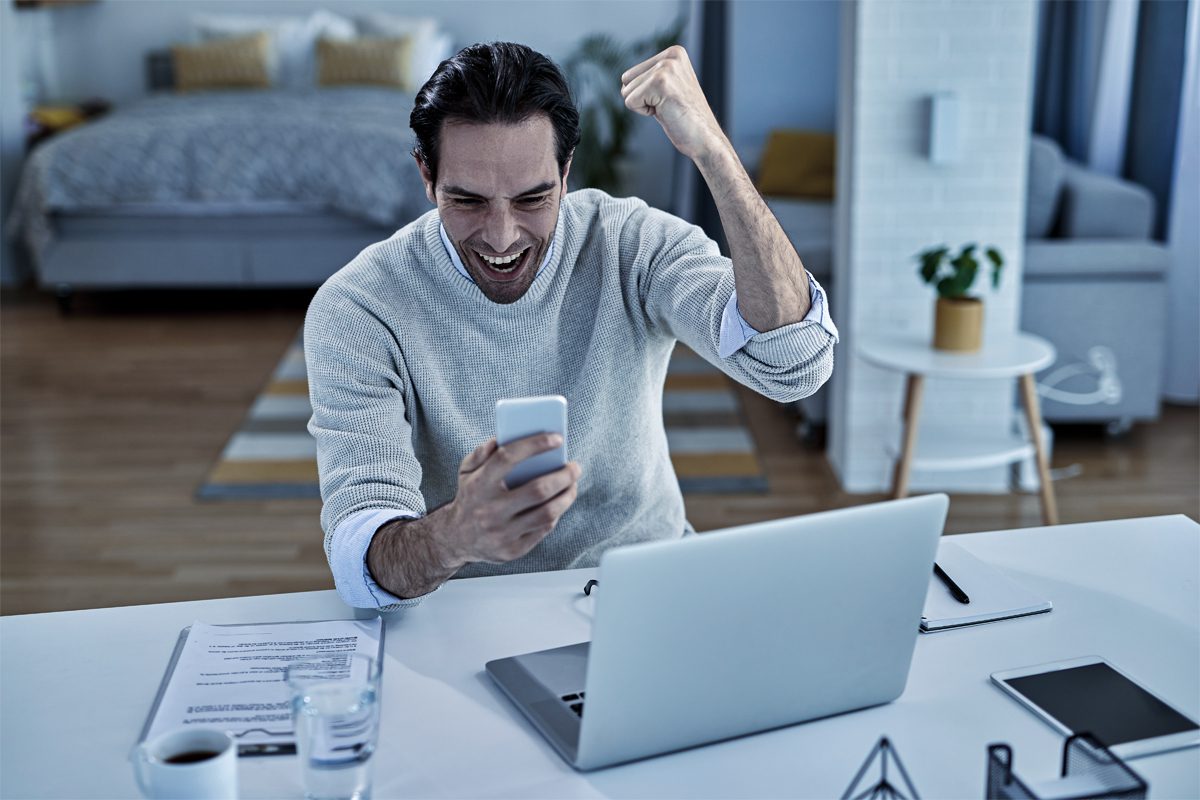 Although multiple offers are most common during sellers markets, they can also occur in slower markets for more unique properties. And, yes, sometimes sellers intentionally select a low list price in hopes of attracting competing offers to drive the sales price higher.
We just saw multiple offers on two condos under $1m, one was an older condo ready for a full renovation with a river view in New Westminster, and the other was a ground floor condo with a large outdoor patio in Kitsilano.
Perform as much of your due diligence as possible before submitting your offer when there are competing offers.
People often associate multiple offers with greater risk but that doesn't need to be the case. Below outlines an approach to make your strongest offer while still protecting your interests. My clients have appreciated this approach as it removes pressure and they walk through the process in a confident manner; plus I'm alongside them the whole way.
Typical due diligence
What due diligence is prudent is a function of your circumstances coupled with the specific property. If you include due diligence in your offer, it is termed a subject clause or just subject for short. If the seller accepts your offer with subject clauses, the seller is then bound to the contract while you have a set period of time to complete your due diligence.
Here're the most common 3 subject clauses: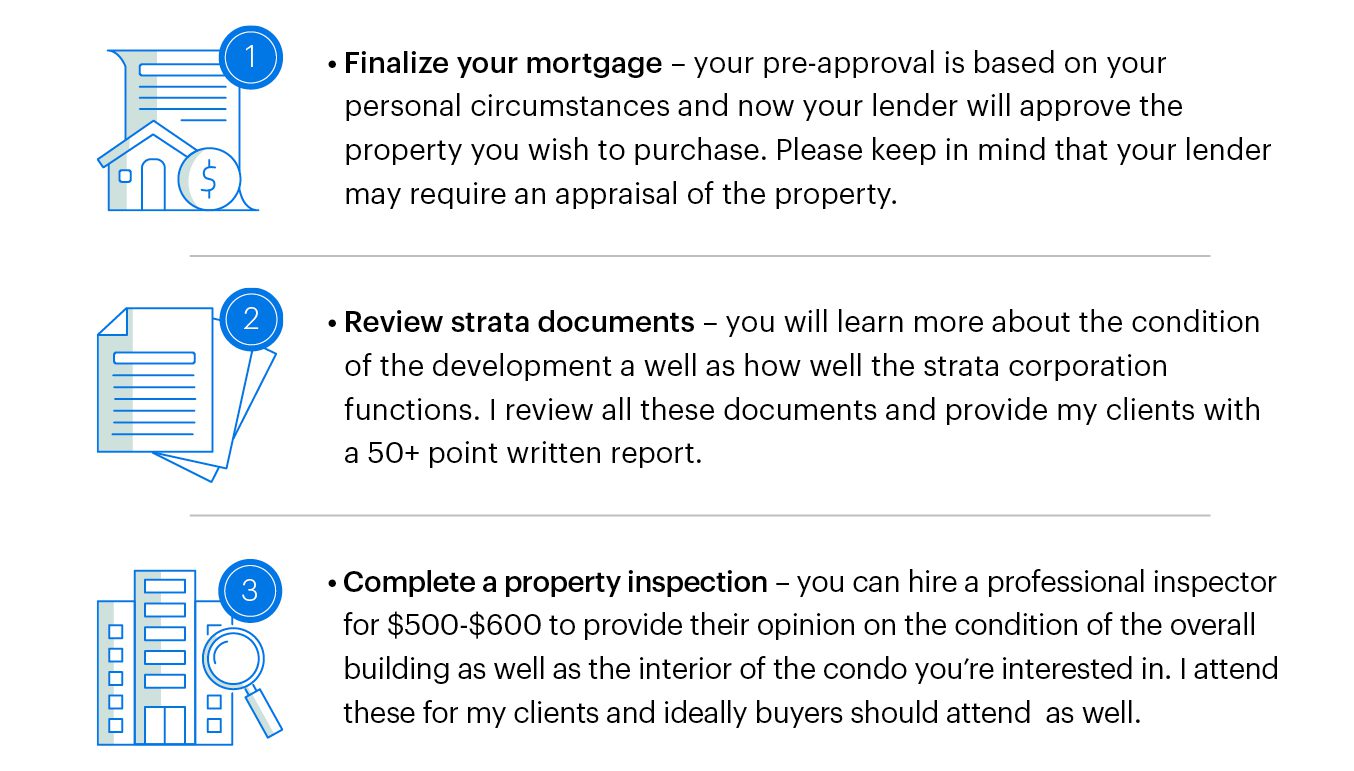 How do sellers choose offers?
Sellers are often most focused on the best price, dates, and certainty that the sale will be final. The more subjects an offer has, the less certain it is. Below are some illustrations to show how subject clauses are viewed by sellers.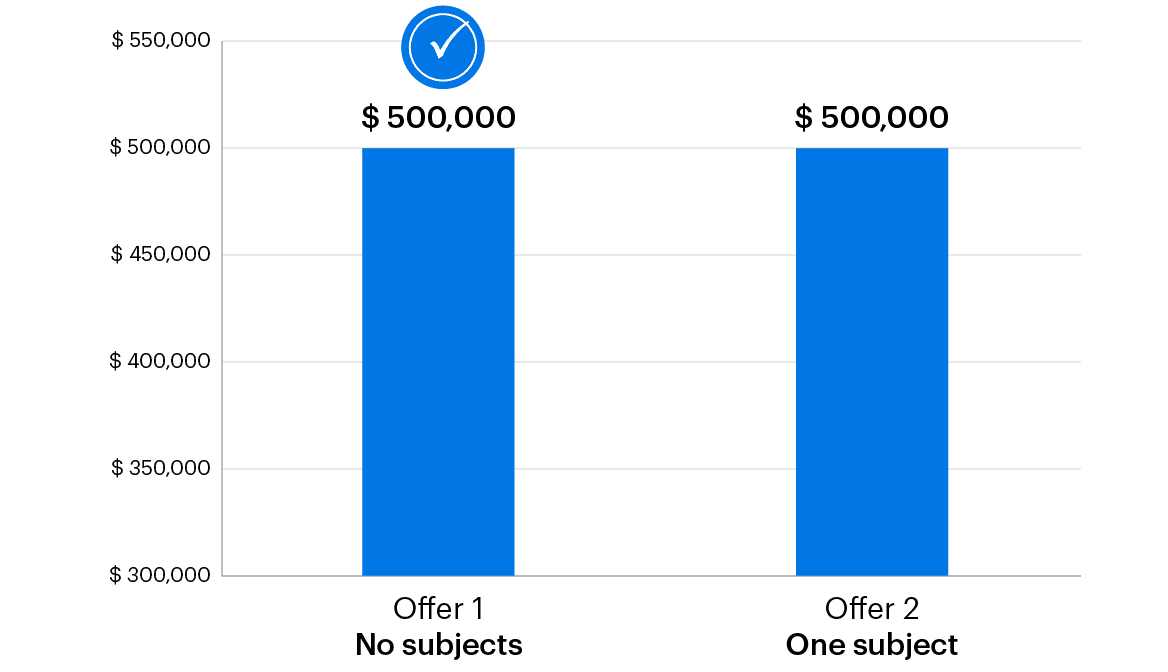 As both buyers offered the same price, the seller will focus on certainty. Offer 1 is stronger as it doesn't have subject clauses. As soon as the seller signs it, it's a firm sale and both the seller and buyer are locked into the contract. If the seller accepted offer 2, the seller would be bound to the contract but the buyer could back-out based on the subject clause.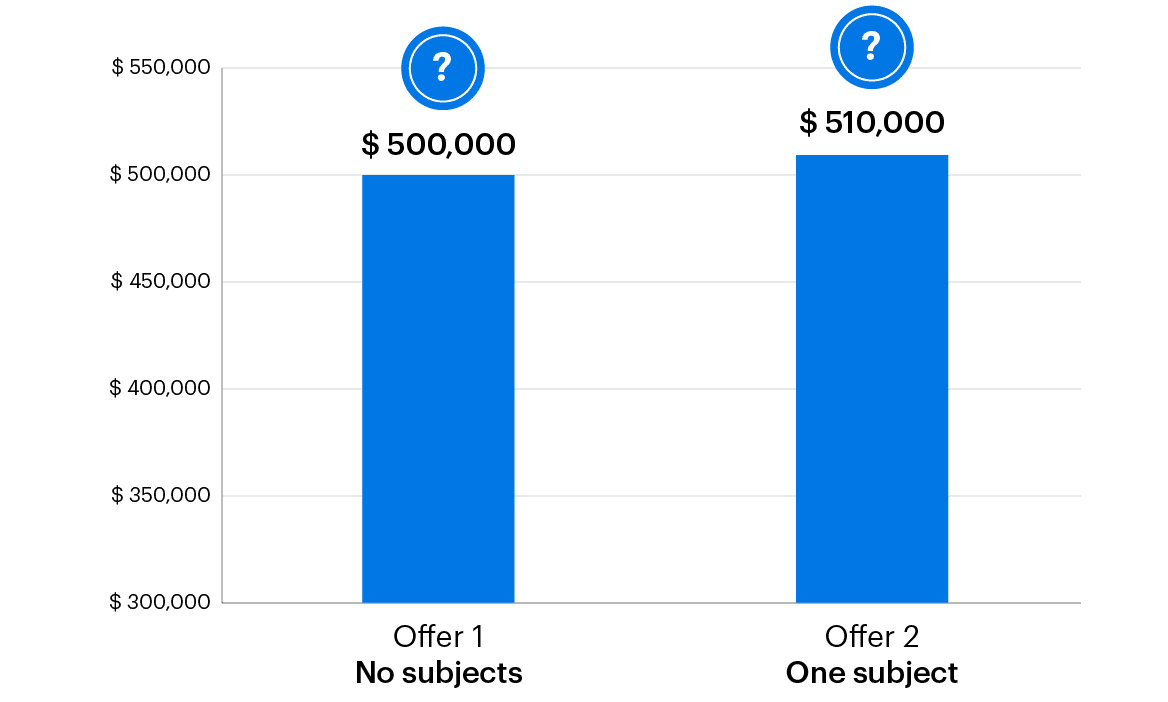 In this example, the offer with greater uncertainty is $10,000 more. The question is whether this is enough money to entice the seller to accept the uncertainty. In practice, how much higher it needs to be depends on the particular seller and the type of subject clause.
How to set yourself up to make your best offer
To gain the seller's interest, it's best to have as few subjects as possible. How do you do so safely? First, you need to do background work by viewing a variety of properties so you understand the market. Then watch for new listings of interest and put your plan into motion as soon as a promising one hits the market.
Below is a general schedule for the time between a listing hitting MLS and submitting a competing offer. This schedule presumes that offers will be reviewed Tuesday evening.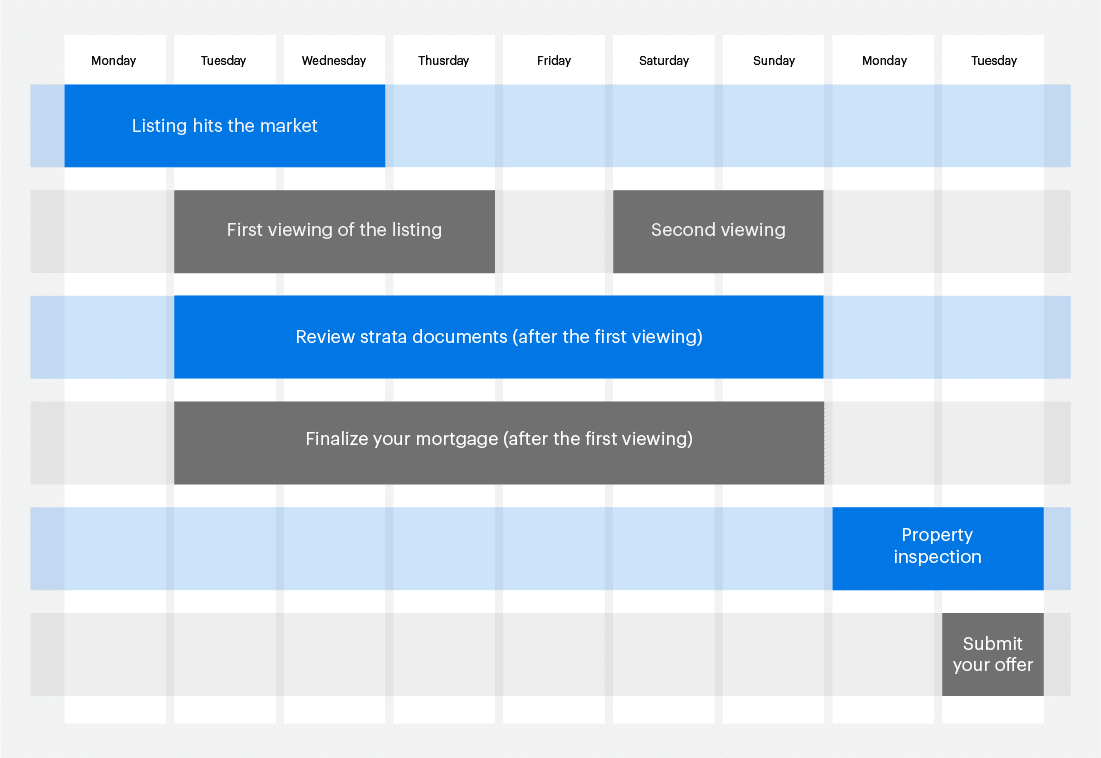 10 key points for success
Your first consideration is whether you want to compete against other buyers. Some people prefer not to and will wait for a different property.
Bonus key point: Work with a trusted Realtor to advise you and walk you through the process.
If you choose to submit an offer, here're important considerations for how best to do so:
1. Keep smiling as you know how to navigate multiple offers.
2. Find out if the seller has a set offer presentation time and if they expect multiple offers.
3. View the property as soon as possible so you have more time for due diligence and to decide.
4. Know the market so you understand what the property is worth to you.
5. Don't get caught-up in competition and overextend yourself. If someone else has a higher offer price, they can have it and you simply continue your search.
6. Submit the strongest offer that you're comfortable with. If this means you include subjects, do so.
7. Consider other incentives for the seller such as matching the seller's preferred dates and/or renting it back to the seller.
8. Understand your risks. For instance, can you make a larger downpayment if the bank appraisal comes in low? Will renting it back to the seller impact your financing?
9. Submit a complete offer. Have the bank draft for your deposit in-hand and include signed secondary documents such as the Property Disclosure Statement. You may also choose to submit a personal letter.
10. Re-evaluate your approach if your offer isn't successful. Is it the right time for you to buy? Are you looking in the right price point?
Further reading on due diligence:
• Critical due diligence and how your realtor should help ensure the condo is right for you
• Understand what you're buying with these tips for reviewing the strata documents
• Don't be mislead – get the full Strata Corporation financial picture
• Will the view from the condo last?
• 3 ways to confirm the size of the condo so you know what you're buying
• 6 plans you need to know when buying a home in downtown Vancouver
• Strata bylaws and rules – setting the stage for neighbours living in harmony
• 8 bylaws crucial for selecting the right Vancouver condo
• Comparison of monthly maintenance fees in downtown Vancouver condo buildings
• Avoid an unwelcome surprise, know your Vancouver condo purchase costs
• BCFSA review of multiple offers
• BCFSA review of subject-free offers
---
I hope this helps demystify multiple offers and sets you on the right path. It's best to map out your plan and then walk through it in a step-by-step manner.
As always, I welcome your questions and comments.
All the best,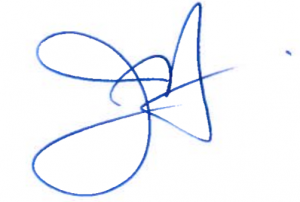 Jason Hutchison
604.314.7138    [email protected]
Cover image by Drazen Zigic on Freepik
Looking for more blog posts?