Downtown Vancouver condo market report for December 2021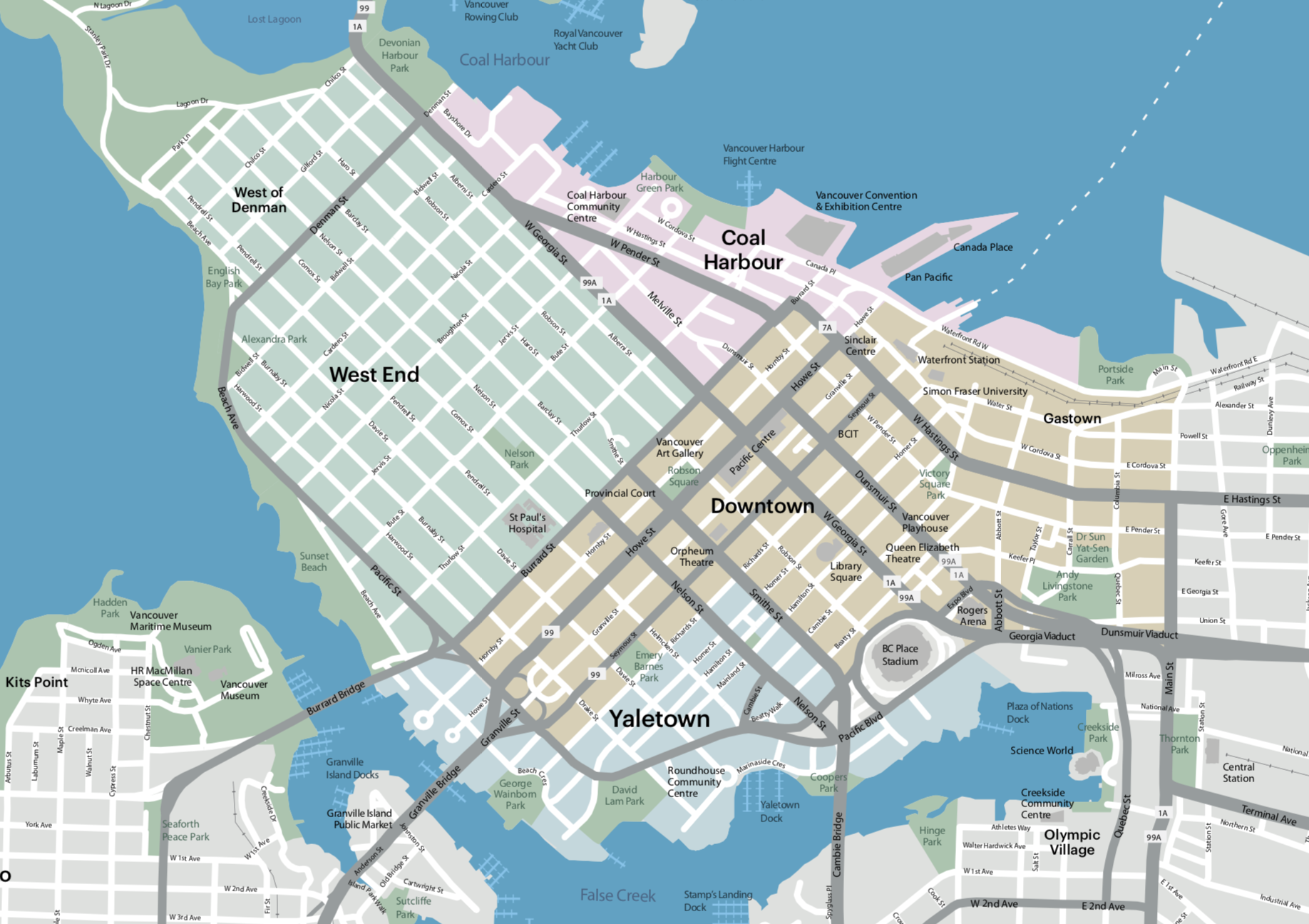 This report conveys the condo market conditions for the 4 downtown neighbourhoods, namely Coal Harbour, Downtown, Yaletown, and the West End.
Overall, the downtown condo market was a seller's market in December. The strong market was driven by condos up to $2-2.25m, while higher values were sluggish.
Downtown Vancouver has a diverse range of condos and buyer demographics so it's common for there to be sub-markets. These are often delineated by home type or price point. Even condos within the same building can be performing differently. You need to know what the market is doing in terms of your specific neighbourhood, type of home, and price point as shown below.
I welcome your questions and will happily provide you with market data relevant to your goals. Connect with me via [email protected] or 604.314.7138.
Which way did condo values head?
The below graph is of the Home Price Index (HPI), a computer-generated value believed to better represent values than other averages. It's only calculated for 2 bedroom condos but you can use it to get a sense for the overall market.
Coal Harbour – continues to show the strongest value increase of the 4 neighbourhoods
Condo values increased in all 4 neighbourhoods
Two bedroom condo values in ascending order are West End, Downtown, Yaletown and Coal Harbour
Two bedroom condo values by neighbourhood
(12 month rolling average of the Home Price Index)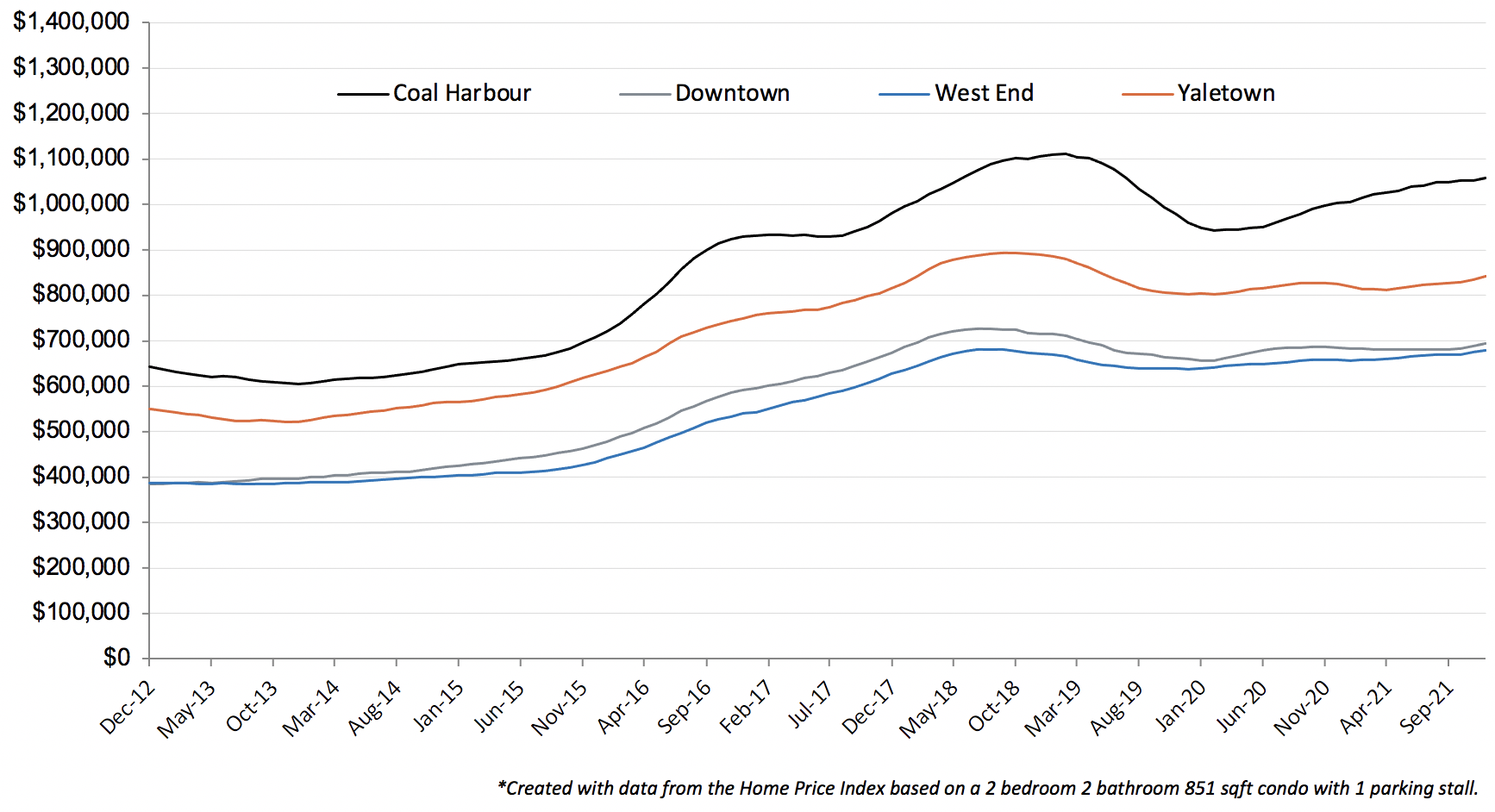 How did my price point perform?
condos up to $1.25m were very active and driving the sellers market
condos valued $1.25m to $2.25m were balanced
Condos over $2.25m were slow
the $500k-600k was the most active price band with a sales ratio of 108% (relates to studios and 1 bedroom condos)
buyers in the ultra-luxury market ($5m and higher) weren't active as there was only 1 sale and 49 listings
Condo sales by price point across Yaletown, Downtown, Coal Harbour, and the West End.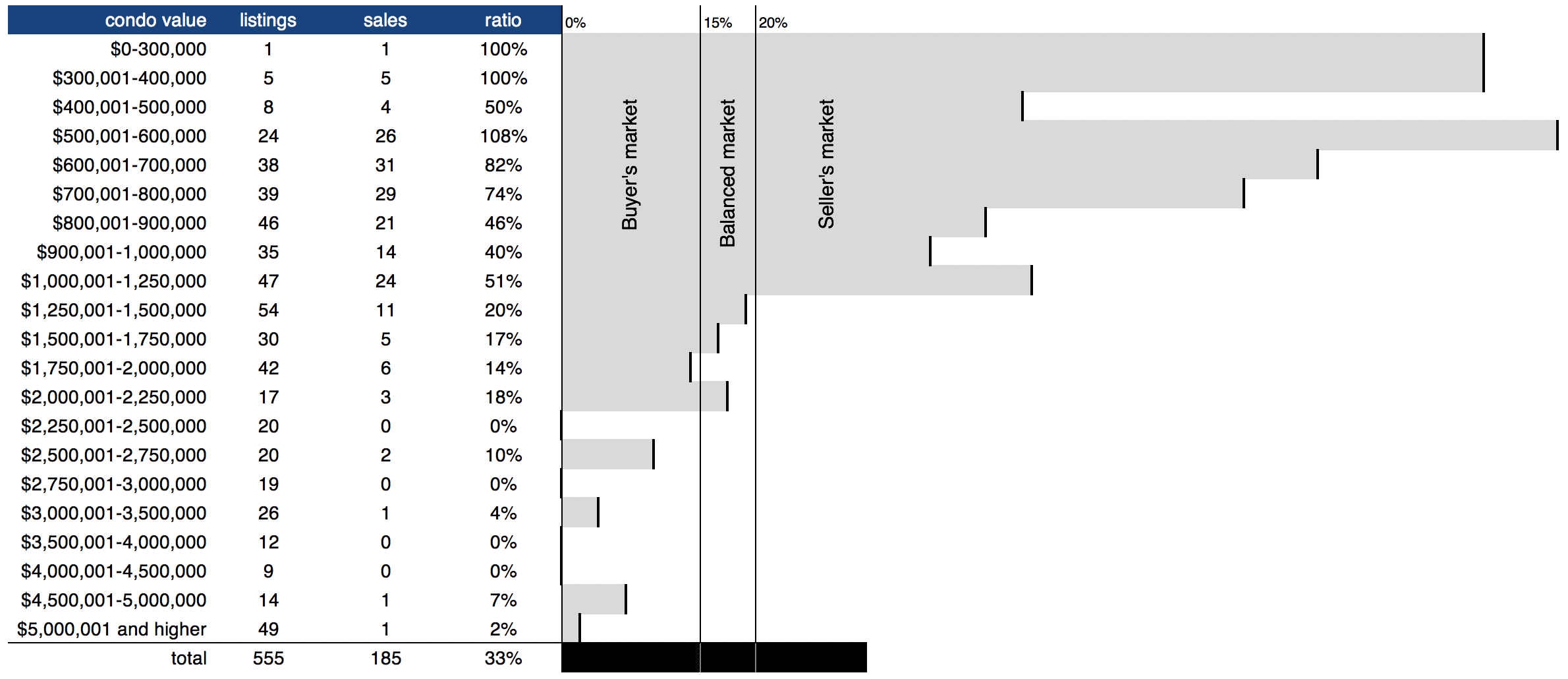 How did my neighbourhood and home type perform?
The West End and Downtown were

most

active

while

Coal Harbour

was the

slowest

Studio / 1 bedroom condos were the most active but two bedroom condos also performed well
Three bedrooms and larger condos were slow, which is not typical
Overall, listings were on market for 19 days before selling
Market activity by home type and neighbourhood December 2021

How did the overall condo market perform?
Listings and sales activity
As usual, December activity dropped off due to holidays

Listings were down 23% while sales were down 6% over December 2020 so there was less selection but still a comparable number of sales

Listings were down 30% and sales down 38% over November 2021
Listings and sales for condos across Yaletown, Downtown, Coal Harbour and the West End.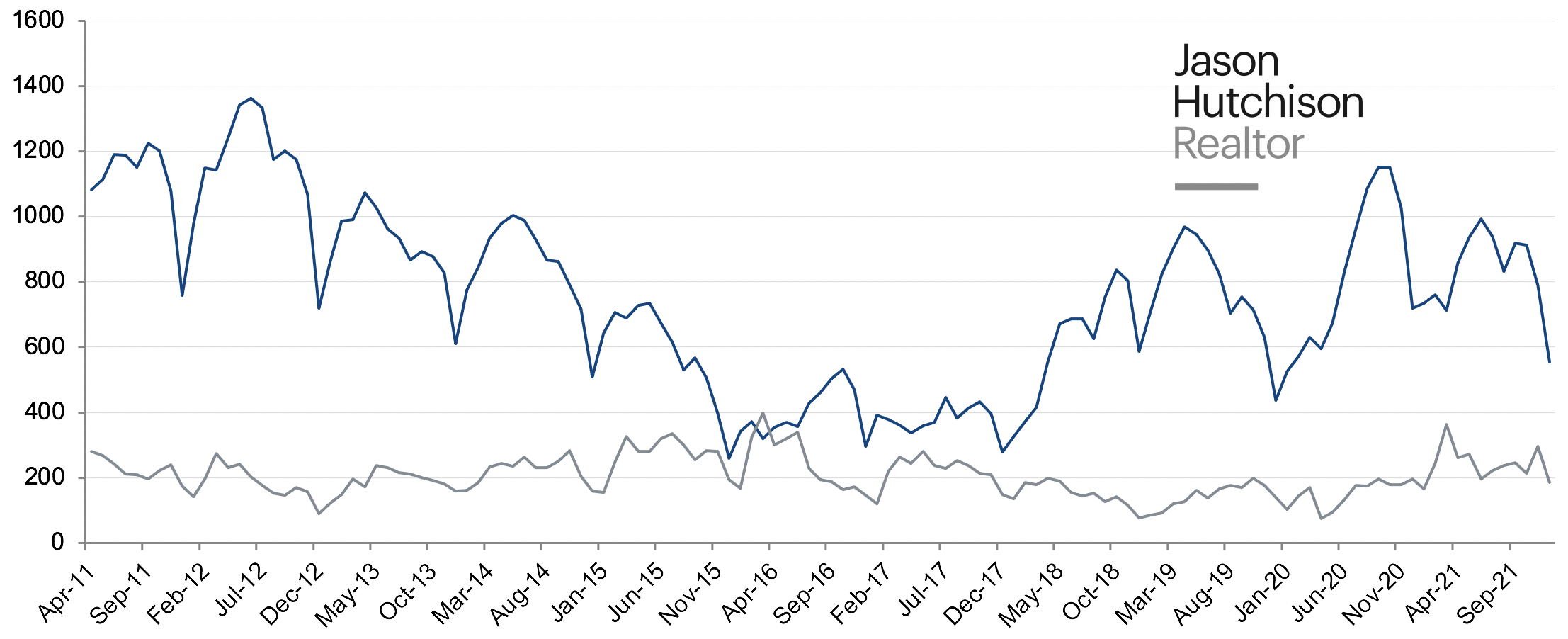 Sales ratio
The overall downtown condo market was a seller's market
Multiple offers are seen at lower price points
It may be prudent for you to perform you due diligence ahead of submitting your offer so it's stronger
Historic sales to active ratio for condos across Yaletown, Downtown, Coal Harbour, and the West End.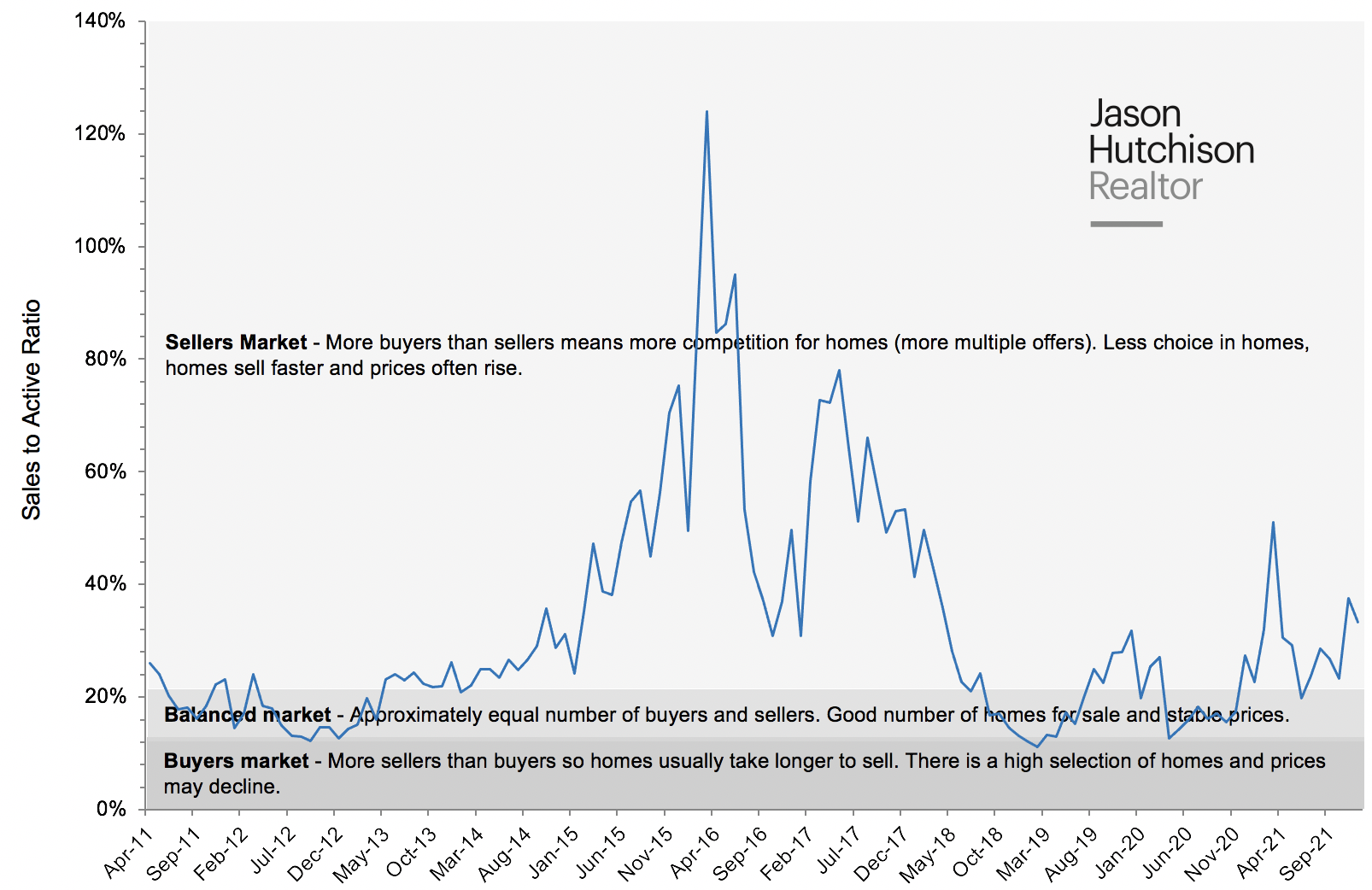 Let me know if you have questions about a specific home type or neighbourhood and I'll happily provide you with information tailored to your goals.
Best,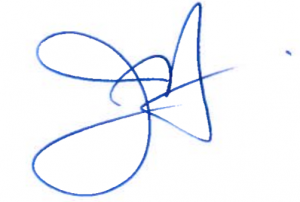 Jason Hutchison
604.314.7138    [email protected]
Looking for more blog posts?