Strata insurance deductibles are changing – make sure you're protected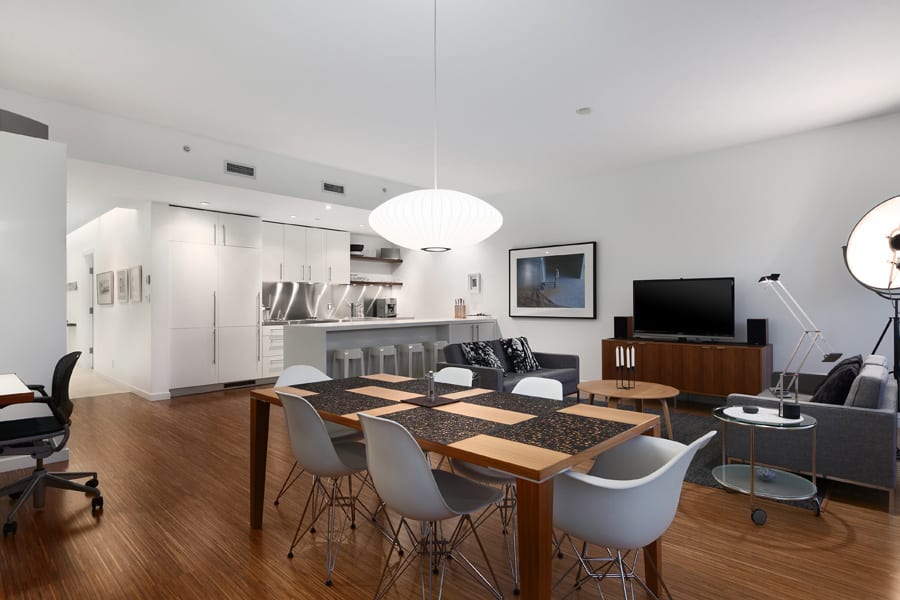 Last updated March 9, 2020
Your Strata Corporation, the legal entity for your building, is required to carry insurance on the overall building. Your homeowner insurance must complement that insurance.
Strata insurance: common building components; original items installed by the developer in your suite; liability to the Strata Corporation
Homeowner insurance: any in-suite improvements; personal possessions; liability to you personally
Usually considered a drab part of condo life, there's some excitement in the insurance realm. Insurance companies are raising the deductibles in some Strata insurance policies, particularly those for large developments. Much worse, you may have seen in the news that a few Stratas are unable to secure insurance due to being considered high risk. From what I've heard, a poorly maintained building lacking a maintenance plan with a high number of claims embodies the latter cohort and is the trifecta I suggest you avoid.
A September 2019 notice from BFL Insurance (read here) indicates the changes afoot are to mitigate the rising cost of claims and improve insurers' profitability in the strata sector. The business side of me views it, in part, as a transferring of risk from the Strata's to the homeowner's insurance, thereby enabling the insurance industry to increase their revenues via the 'trickle up' method. Regardless of the reasoning, it's now even more imperative to hold appropriate homeowner's insurance.
If your homeowner insurance doesn't cover the Strata insurance deductibles, in event of a major issue, you can personally get hit by a severe bill. This is no joke as some deductibles are as high as $500,000.
There are a number of deductibles but the one pertaining to water damage is the most frequently employed. When water decides to go on an adventure, it can cause serious damage, especially if it originates high up a tower. Clothes washers, toilets, pipes, and dishwashers are common offenders.
Clients of mine live in a large complex in downtown Vancouver and just saw the water damage deductible in their Strata insurance rise from $25,000 to $250,000. That means, if my clients cause water damage, they'll likely be required to pay damages up to $250,000. Without homeowner insurance, this substantial amount will come out of their pocket. With appropriate insurance, they'll just pay their deductible which is usually less than $2000.
Example issue
You live on the 30th floor of a tower and your clothes washer hose breaks while you're away and floods many condos below you. The flood causes a total of $200,000. The Strata insurance deductible for such water damage is $150,000. Your homeowner insurance deductible for such a water issue is $1000.
Scenario 1: You have appropriate insurance
Your homeowner insurance policy covers the entire $150,000 deductible in the strata insurance.
You pay your $1000 insurance deductible.
Scenario 2: You have insufficient insurance
Your homeowner's insurance covers water damage up to $75,000.
You pay your $1000 deductible plus the difference in coverage. In this case, you pay an additional $75,000 out of your pocket as calculated below:
$150,000 damage – $75,000 covered by your insurance = $75,000 not covered
How to protect yourself
Pages 3 and 4 of this notice from the Insurance Brokers Association of B.C. lists actions Stratas and you can take to limit risk. I've surmised some below.
Perform due diligence before buying the condo – check the Strata Corporation has insurance as, in my opinion, it's a huge red flag if it doesn't have insurance. If it does have insurance, check its deductibles. You can even contact an insurance professional to make sure you can get homeowner's insurance for the condo and how much it'll cost.
Watch for changes in deductibles – A summary of the Strata insurance must be included in the package sent to owners ahead of each Annual General Meeting (AGM). However, the insurance is likely renewed some other time through the year. Prior to the insurance renewal date each year, connect with your Strata Manager to get the insurance summary sheet for the new policy. Check to confirm all the deductibles (including for water, earthquake, and fire) noted are covered by your homeowner's insurance.
If your Strata insurance deductibles change, immediately contact your homeowner insurance provider to update your policy.
If your Strata Corporation can't secure insurance, you and your fellow owners will have to explore opportunities to mitigate your risk. While I'm optimistic an insurance option will be figured out such as a government program or a number of Stratas self-insuring, you should secure your best option in the meantime.
Conduct proactive maintenance – Paramount is preventing claims. Attend your strata meetings and support the proactive maintenance of the overall building. Also, keep an eye on the condition of your home and repair or replace any old components. For instance, if a toilet is starting to become loose, deal with it early rather than let it linger. Repairing or even replacing the toilet is far less bothersome and costly than a leak. An added bonus is you'll have a new toilet. Regardless of an issue, you should switch any rubber hoses on washers and dishwashers to steel braided hoses for improved durability. To prepare for an issue, know where your water shut-off is and keep it easily accessible.
Competent contractors – even though it may cost you a little more money, it's a smart idea to use licenced and insured contractors for home improvements.
Be prepared for an increase to your monthly maintenance fee – Another aspect is that the higher cost of Strata insurance may necessitate a rise in your monthly maintenance fee. Keep an eye on your strata meeting minutes to keep informed and be prepared for a potential rise. When considering a condo to purchase, this is a reason it's best to not max out your budget.
Watch for changes to your bylaws – there may be changes in regards to renovations and how insurance deductibles are paid.
---
Article for further reading
Tony Gioventu / Times Colonist
DECEMBER 4, 2019 06:00 AM
Tony Gioventu is the executive director of the Condominium Home Owners Association of B.C.
Over the past few months across B.C., there has been an industry struggle to renew strata-corporation insurance policies. With renewals, the cost of the insurance has increased anywhere from 50 to 300 per cent.
Deductibles have also increased substantially, from a manageable $25,000 per claim to as much as $250,000 and $500,000.
While not all regions of the province have been affected the same way, some building types or large strata communities across B.C. have seen dramatic increases.
B.C. currently has more than 30,000 strata corporations. They vary in size from a duplex to more than 1,000 units in a single strata community.
Many conventional strata corporations are low-rise wood-frame apartment buildings, townhouses or high-rise buildings. When a water failure or reoccurs in multi-unit buildings, multiple units are often affected.
The result is an increased risk of cost for damages and losses by the insurance industry.
Under the Strata Property Act, a strata corporation must insure for full replacement value of all common property, common assets and fixtures.
This basically means the original construction in a duplex, town-house, low-rise or high-rise community, including finishing attached to the building, is covered under the strata corporation insurance policy.
What's causing the dramatic increases?
In addition to world-wide catastrophes, we live in a high-risk earthquake zone, and with several major building claims in the province, there are a reduced number of insurance companies who are covering strata insurance in B.C.
The hardest-hit regions are the high-density metro areas, but resort properties and communities with large developments of more than 250 units are also feeling the crunch, as they have the highest compound risks when there is a claim.
In addition, with a limited number of insurers, increase in claims, higher property and construction values and a high demand for insurance, a supply/demand imbalance has been created where the insurers have imposed much higher costs and deductibles to manage risks.
How does this affect owners in B.C.?
If your strata is faced with a substantial increase in insurance rates, the cost will be reflected in your annual budget, which determines your annual strata fees.
If the deductible is dramatically increased to $100,000, for example, it means any claims under $100,000 are not covered by insurance, and, subject to your bylaws, each owner is likely responsible for damages to their strata lot and the corporation is responsible for the cost to repair common property.
The result is that many of the past insurance costs will now be downloaded onto the affected owners in the event of a claim. If an owner is responsible for a claim – for example their washing-machine hose fails, flooding out the building – the owner could be responsible for the $100,000 deductible.
Homeowners need to consider condo-owner insurance to cover their liability in the event of a claim for damages to their unit, the cost of a deductible or the risk of being sued by other owners if they cause a claim.
If there is a claim from a failed pipe and the amount of the claim is more than $100,000, resulting in an insurance claim, the $100,000 deductible becomes a common expense of the strata and the council can pay it from the contingency fund or directly levy owners without the need for a three-quarter vote at a general meeting.
How can our strata limit the risk?
Work closely with your broker. If the strata corporation is faced with a change in insurance or the possibility of no coverage, immediately give notice to owners. If you fail to obtain insurance, contact your lawyer to determine the liabilities for owners and council members and what next steps you should consider.
Maintain your buildings. Work with your owners to manage risks. Verify that all units with washing machines have upgraded their hoses to braided steel. Failed rubber hoses in cramped closets and spaces are a chronic cause of water damages.
Address risks that can result in a claim. Owner activities such as smoking as well as barbecues on balconies, balcony gas heaters and in-suite hot-water tanks all present a higher risk.
Repair access or building issues that could raise risks an injury. Update your bylaws: Bylaws that could result in human-rights complaints or court actions also increase your risk.
What should buyers consider?
Before you purchase, obtain a copy of the strata insurance and confirm the insurance cost, deductibles for water escape and the renewal dates. Over the coming year, the increases will likely continue.
---
I hope this helps ensure you're well-protected. Please contact me if you have questions or comments email or phone/text.
Best,

Jason Hutchison
604.314.7138    [email protected]
Looking for more blog posts?