8+ fun events happening in Vancouver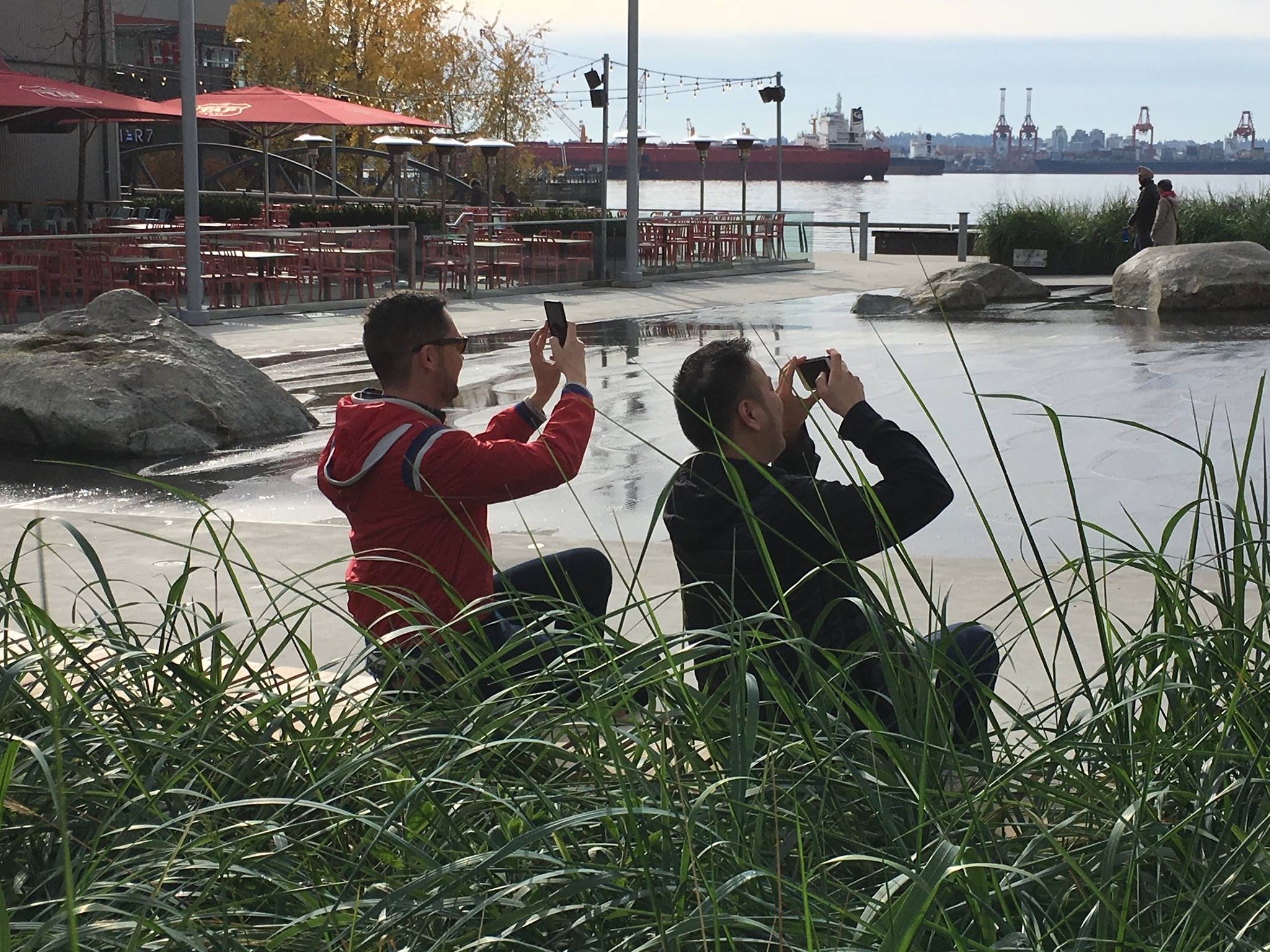 Something caught Scott's and Alan's attention outside the Polygon Gallery
There's always fun and interesting events happening in Vancouver. Below are some current and upcoming events. I hope this helps you enjoy exploring Vancouver.
Thursday, March 21, 2019
5:00 pm – 7:00 pm
Inform Interiors, 50 Water Street, Vancouver
Tickets: free
'Eppich House II tells the story, through stunning images and Arthur Erickson's own words, of how a unique collaboration with "dream clients" resulted in Erickson's most striking residence. It's a daring experiment that embodies Erickson's West Coast modernist ideas about site, material, and form.'
Below is picture from the event where the project architect is chatting about the outcome.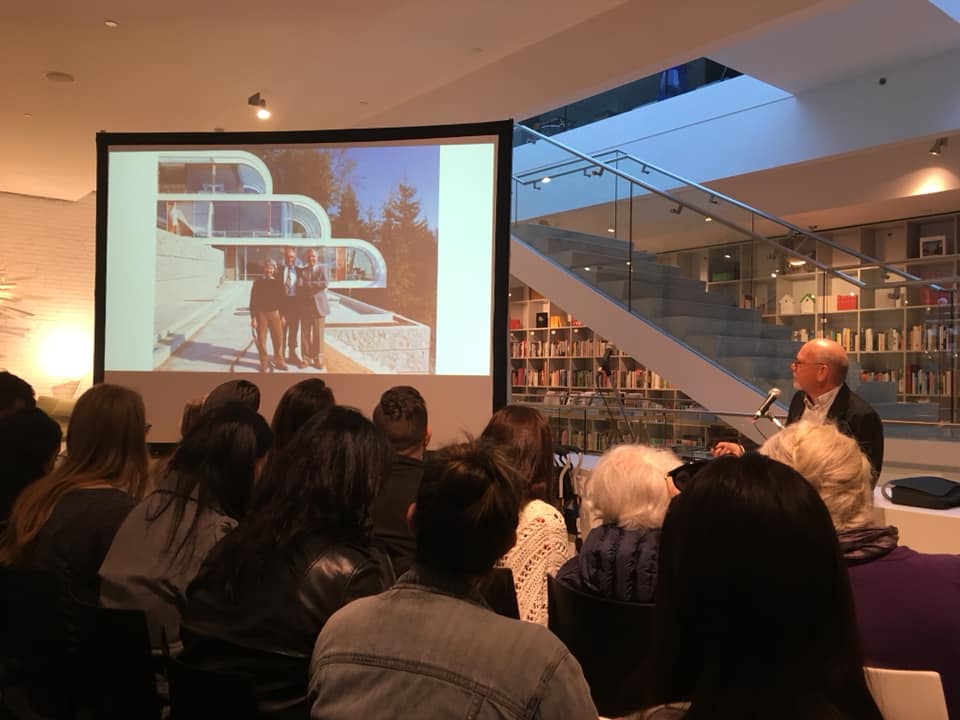 Friday, March 22, 2019
7:00 pm – 10:00 pm
Fox Cabaret, 2321 Main Street, Vancouver
Organizer: Sara Bynoe Entertainment
Tickets: $10
Teen Angst Night is a comedic reading series where brave souls share their teenage notebooks on stage, produced and hosted by Sara Bynoe since 2000. Readers can share anything (poetry, songs, letters, journals, diaries, essays, stories, plays, lists, etc).
Please note the venue is 19+ years.
JH note: this is a lighthearted and relaxed evening recalling the issues that seemed insurmountable in our teens. Arrive early for a seat.
February 16 to June 15, 2019
51 East Pender Street, Vancouver
Tickets are free but you need to book a tour time on the website
'rennie museum is pleased to present Spring 2019: Collected Works, a group exhibition encompassing the mediums of photography, painting and film. A portraiture of the collecting spirit, the works exhibited invite exploration of what collected objects, and both the considered and unintentional ways they are displayed, inform us. Featuring the works of four artists-Andrew Grassie, William E. Jones, Louise Lawler and Catherine Opie…'
Date: April 3 – 30, 2019
Location: various galleries and other locations
Organizer: Capture Photography Festival Society
Tickets: various
'Launched in 2013, the annual not-for-profit Capture Photography Festival is Western Canada's largest lens-based art festival. It's devoted to presenting the most compelling lens-based art from local and international artists.'
Some of the events that caught my eye are below:
Deanna Bowen: Notes on A Harlem Nocturne (Presentation)
Apr 3, 2019, 5:30-7pm (free but you need to get a ticket)
Inform Interiors, 50 Water Street
This is before the festival launch noted below.
Capture 2019 Festival Launch
Apr 3, 2019, 7-8:30pm
Inform Interiors, 50 Water Street
This follows the above talk by Deanna Bowen.
Tokyo-Yokosuka 1976-1983
Opening and book launch: Apr 4, 2019, 6-8pm
Exhibit: Apr 4 – May 4, 2019
Monte Clark Gallery, 525 Great Northern Way
A Harlem Nocturne
Opening: 7-9pm
Exhibit: Apr 5 – Jun 16, 2019
Contemporary Art Gallery, 555 Nelson Street
Group Exhibition: Primary Colour
Reception: Apr 6, 2019, 2-4pm
Exhibit: Apr 6 – May 11, 2019
Equinox Gallery, 525 Great Northern Way
This will be held at Equinox Gallery, the locale for my next client appreciation event.
NPAC's National Pictures of the Year Nominees
Reception: Apr 11, 2019, 6-9pm
Exhibit: Apr 1-26, 2019
Pendulum Gallery, 885 West Georgia Street
The Flats Gallery Hop
Apr 20, 2019, 2-4pm (free but you need to get a ticket)
Gallery Jones, Unit 1 – 258 East 1st Avenue
I welcome hearing from you via email ([email protected]) or phone or text (604-314-7138).
Best,

Jason Hutchison
604.314.7138    [email protected]
Looking for more blog posts?