7 events happening in Vancouver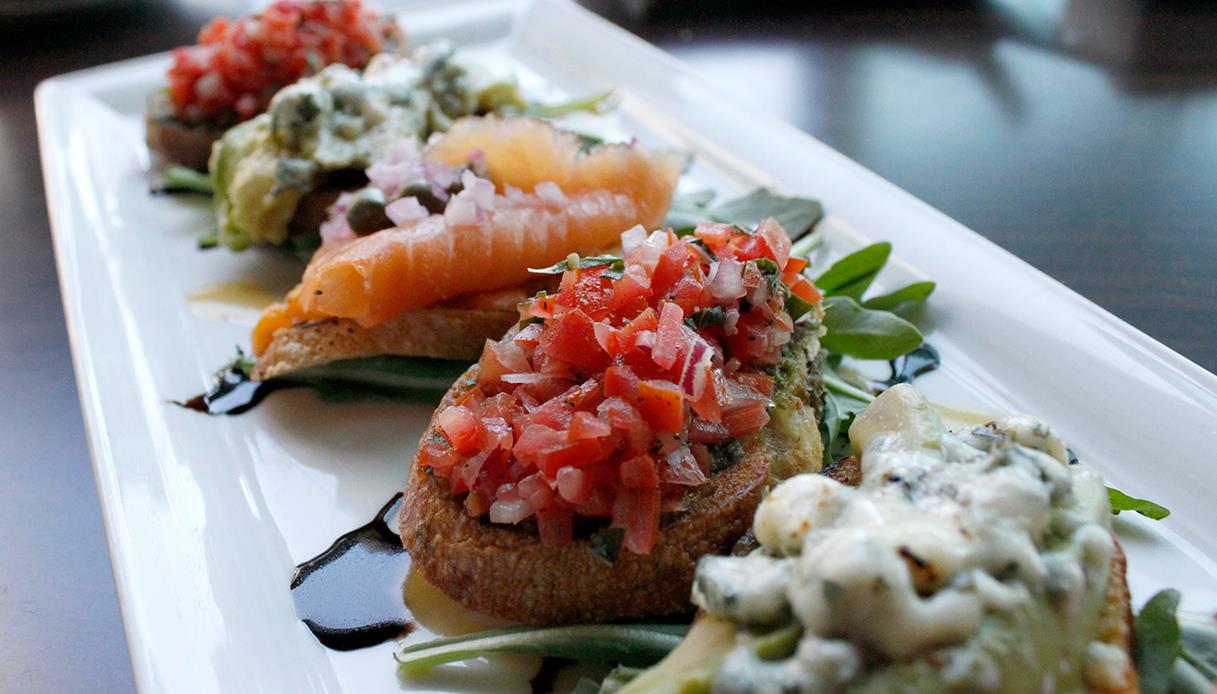 There're always fun and interesting events happening in Vancouver. I have a Facebook group to organize events for clients and friends and I thought I'd share with you some of the events that I find interesting. My interests lean towards talks and panels, movies, performances, and food.
The event dates vary throughout 2019. I'll post other events as they come online through the year. I'd love to hear from you about these or similar events.
Date: Thursday January 17, 2019
Time: 7:00 pm – 9:30 pm
Location: Rocky Mountaineer Station, 1755 Cottrell Street at Terminal Avenue, Vancouver
Organizer: Tourism Vancouver
Tickets: $99
Get a jump-start on the 2019 Dine Out Vancouver Festival with our gala launch on Thursday January 17th! We kick off our 17th season in grand style with our Grand Tasting event in the fabulous Rocky Mountaineer Station. This gala pre-opening event, celebrated in partnership with Festival Partner, The Wines of British Columbia, will transform the contemporary space of the station into an epicurean delight, featuring an delicious array of restaurant tasting tables, craft breweries/cideries, and over 20 British Columbia wineries.
JH note: I'll happily be attending this event. See you there?
Dates: Friday, January 18 – Sunday, February 3, 2019
Location: various Vancouver locations
Organizer: Tourism Vancouver
Price: Menus are priced at $15, $25, $35 and $45 per person plus beverages, taxes and gratuity.
Our festival features hundreds of restaurants dishing out multi-course meals; from fine dining to family friendly and everything in-between. For 2019, we've added brunch and lunch options to our regular dinner offerings.
JH note: In addition to the individual participating restaurants, there are a variety of events occurring during Dine Out. The link will take you to the list of restaurants and events. Book early!
Date: Friday, January 25 through Saturday, January 26, 2019
Location: Vancity Theatre, 1181 Seymour Street, Vancouver
Tickets: $12
The Vancouver Short Film Festival (VSFF) is committed to the celebration of the vibrant community of short film, video, and animation artists on the Canadian West Coast. We hope to build ties between emerging and established professionals, and provide an arena where all short filmmakers, including students, can screen their films in public and support their fellow colleagues. Our ultimate goal is to connect short filmmakers to a broader audience in order to grow the local film industry.
JH note: in my experience these are hit or miss but worthwhile viewing. In retrospect, I realize we talk about the not-so-great ones just as much as the good shorts… "What did that mean?!?!"
Date: Thursday, January 31, 2019
Time: 5:00 pm – 7:00 pm
Location: Morris J Wosk Centre for Dialogue, 580 West Hastings Street, Vancouver
Organizer: SFU Morris J. Wosk Centre for Dialogue
Tickets: Free
Electoral reform. Harmonized Sales Tax. Transit funding. The last few years have seen British Columbians participate in an unprecedented number of referendums. The result has frequently been increased political and regional division, confused voters, and a platform for extreme ideas.
In the time of fake news, ideological biases, and the rapid spread of misinformation, voters often have difficulty finding relevant, reliable, and concise information to help them assess the policy issues that appear on their ballots. Is there a way to consult the public without divisive rhetoric and poor-quality public discourse? And when is a referendum an appropriate tool to do so?
Date: Friday, March 8, 2019
Time: 7:00 am – 9:00 am (doors and silent auction open at 6:30 am)
Location: Fairmont Hotel Vancouver, 900 West Georgia Street, Vancouver
Organizer: West Coast LEAF
Tickets: $99
Join us early on International Women's Day morning to be inspired and to support the work of West Coast LEAF. Enjoy a delicious vegetarian breakfast, bid on an awe-inspiring array of silent auction gifts, services, getaways, and activities, and have a meaningful start to your IWD celebrations.
We're thrilled to announce that Dr. Willie J. Parker will deliver the keynote at our 2019 Equality Breakfast. Dr. Parker is a reproductive justice advocate who travels as an abortion provider in Alabama and Georgia, and the author of the recently released book, Life's Work: A Moral Argument for Choice. His most recent work has focused on violence against women, sexual assault, and reproductive rights and justice through advocacy and provision of contraceptive and abortion services.
Date: Friday, March 22, 2019
Time: 7:00 pm – 10:00 pm
Location: Fox Cabaret, 2321 Main Street, Vancouver
Organizer: Sara Bynoe Entertainment
Tickets: $10
Teen Angst Night is a comedic reading series where brave souls share their teenage notebooks on stage, produced and hosted by Sara Bynoe since 2000. Readers can share anything (poetry, songs, letters, journals, diaries, essays, stories, plays, lists, etc).
Please note the venue is 19+ years.
JH note: this is a lighthearted and relaxed evening recalling the issues that seemed insurmountable in our teens. Arrive early for a seat.
Dates: Thursday April 25 through Sunday April 28, 2019
Location: Vancouver Convention Centre East, 999 Canada Place, Vancouver
Organizer: Vancouver Visual Art Foundation
Tickets: $0-$100
Art Vancouver presents over 100 galleries and artists from around the world. Exhibitors present some of the most dynamic recent works and continue to bring to light what is happening now in the art scene. Art Vancouver provides opportunities for curators, collectors, interior designers and art patrons to survey the best in contemporary and modern art.
JH note: I haven't attended this event. I'd love to hear your thoughts if you've been there before. An alternative is an art gallery crawl through the many local galleries. 
Update: I've heard from a friend and art collector that this is more like a trade show and not an event he would attend again.
I hope this helps you enjoy exploring Vancouver. Let me know if you have questions or want to join me at an event.
I welcome hearing from you via email (Jas[email protected]), phone or text (604-314-7138), or through this website.
Best,

Jason Hutchison
604.314.7138    [email protected]
Looking for more blog posts?