6 plans you need to know when buying a home in downtown Vancouver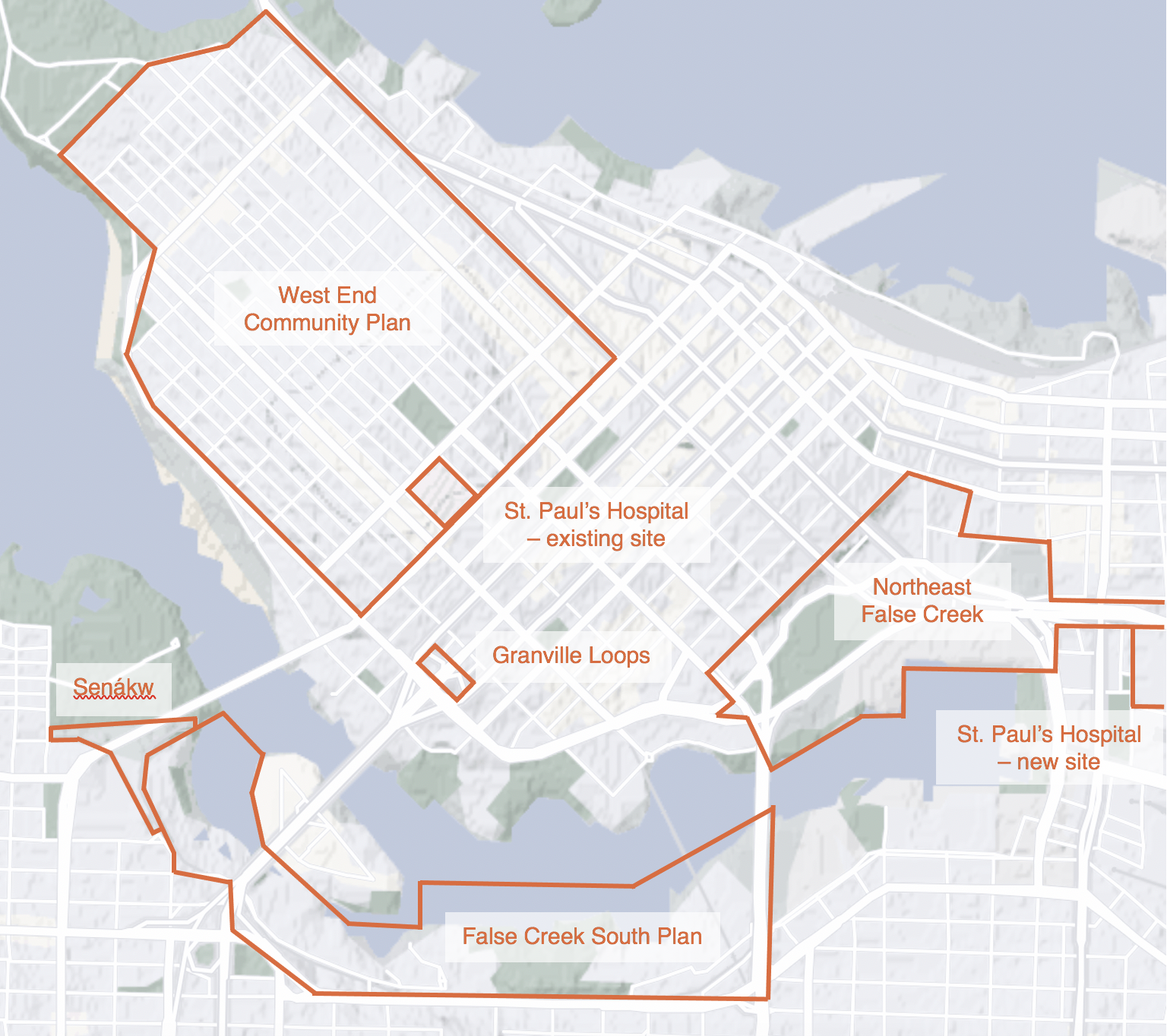 Starting from anywhere on Vancouver's downtown peninsula, it's only a short stroll or roll to reach the waterfront and the soothing rhythm of the waves lapping at the shore and cleansing sea air. Despite its compactness, the peninsula offers a number of delightful neighbourhoods, each with its own planning objectives as we build to accommodate population growth… and, dare to dream, alleviate our housing crisis.
Being aware of nearby new buildings is crucial in choosing the right home for you and being prepared for any impacts to your lifestyle and investment.
Being surrounded by water on three sides limits major continuous expansion of our downtown towards the east and the Northeast False Creek Plan serves this purpose. Concurrently, after nearly exhausting the easily developed land such as parking lots and infill, there's growing emphasis on more complex sites within our existing core such as the Granville Loops replacement. This makes an assessment of the potential for future development more challenging than it was even just 10 years ago.
My goal for this series of posts is to inform you of important developments and plans, save you time by distilling the 100s of pages on each plan to extract the main factors, and highlight the potential impacts on you. In my opinion, your realtor should do this for you but, if not, this effort is well worth your time to avoid headlines like the following. If you're doing this on your own, here are tips on how to do so.
Image: Headline from a Business in Vancouver article in 2018.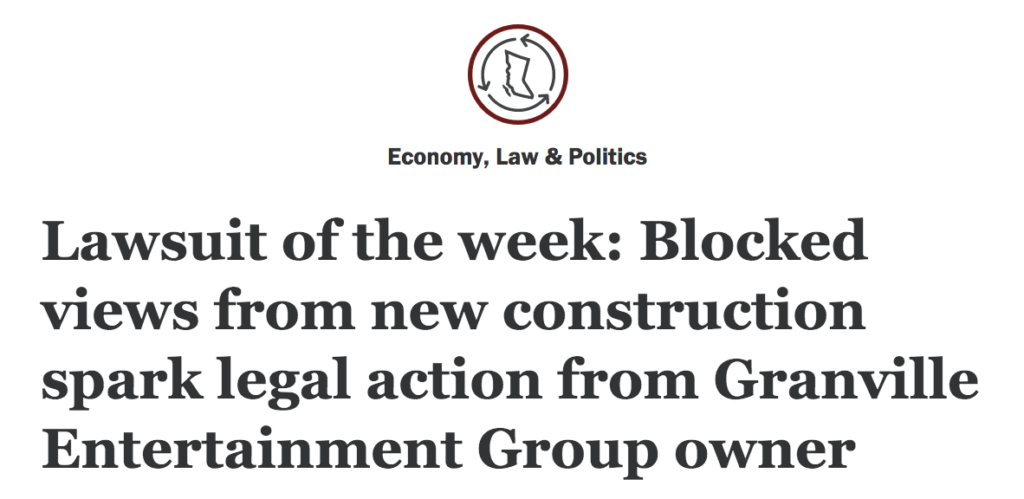 This post includes an overview of the major developments and plans in and immediately surrounding Vancouver's downtown peninsula, namely:
Northeast False Creek Plan
False Creek South Plan
Granville Loops Design
Senákw (my program lacks the accent on the n)
St. Paul's Hospital Relocation
In subsequent posts, I'll delve further into each of these plans and designs. While new housing is desperately needed to answer our housing crisis, there're accompanying issues. During building construction, which usually spans a number of years, you may be impacted by noise, dust, nighttime light, road closures, truck traffic, and lack of parking. Once the building is open, those concerns yield to others, with the potential for blocked views and natural light, increased traffic, and longer lines at your favourite cafe usually being near the top of the list.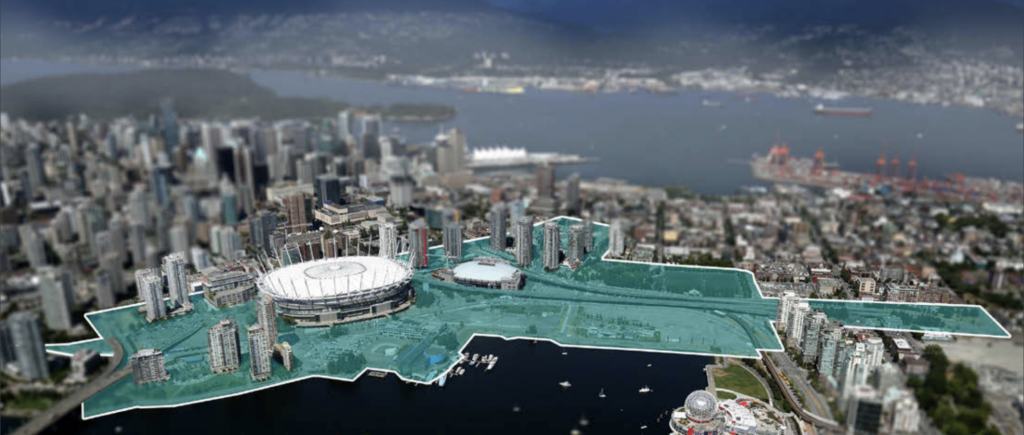 Northeast False Creek
At a massive 58 acres, this is the largest parcel of land still to be developed in/adjacent to downtown Vancouver. This Plan will transform under-utilized land into a comprehensive community of strata, rental, and affordable housing, restaurants, cafes, shops and services. A long-awaited park will be established that connects Andy Livingstone Park and the playing fields with Creekside Park next to Science World. Another eagerly awaited benefit is that the False Creek waterfront will be far more people-friendly.
A major undertaking in this Plan is the removal of the Georgia and Dunsmuir viaducts, remnants of the cancelled intra-city highway, in favour of an at-ground road network.
Status: While specific developments, like the Plaza of Nations redevelopment (read more), are well along in their planning process, much of it remains to move forward. The timeline, including that for the viaducts removal, is unknown and likely subject to the priorities of a future City Council.
Buildings primarily impacted:
Flagship, 8 Smithe Mews
Cooper's Villa, 9 Smithe Mews
Cooper's Lookout, 33 Smith Street
One Pacific, 38 & 68 Smithe Street
The Arc, 87 & 89 Nelson Street
Spectrum 1, 111 West Georgia Street
Spectrum 3, 131 Regiment Square
Spectrum 4, 602 Citadel Parade
Firenze Tower 1, 58 Keefer Place
Firenze Tower 2, 688 Abbott Street
Europa, 63 Keefer Place
Creekside, 125 Milross Avenue
Brighton, 120 Milross Avenue

False Creek South Plan
A preliminary version of this Plan is currently before Council and calls for a staged approach in replacing some buildings, infilling buildings, introducing shops and services, and enhancing Charleson Park. The buildings are mostly low-rise but it does suggest a handful of taller buildings at the Granville and Cambie bridge heads intended to approximate the height of those on the other side of the bridges. To be blunt, my opinion is that this preliminary work feels primarily driven by an Excel spreadsheet and could benefit from stronger emphasis on social goals.
Status: An approved plan is likely at least 18 months away and, as municipal elections are in 2022, the new City Council will influence the schedule.
Buildings primarily impacted: obviously, the buildings within the Plan area will be most affected but there will be ripple effects, mostly to Fairview Slopes but also to the edges of Olympic Village and Kitsilano.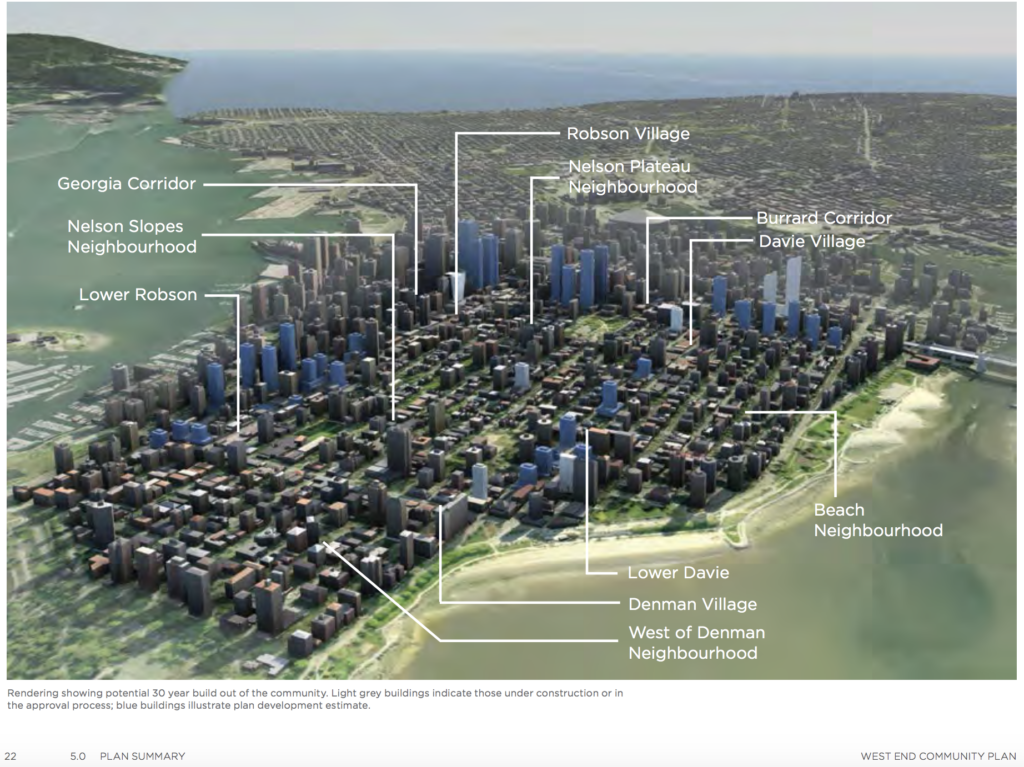 West End Community Plan (read more)
The West End was where the first mid-rise towers were constructed on the downtown peninsula. This resurgence of development mostly involves replacing existing buildings with taller versions. New development is concentrated along Burrard, Robson, and Davie Streets. The highest pre-approved height, 550 feet, is specified for around the midpoint of Burrard Street (next to the marker for the Nelson Plateau).
It's important to understand that, while this plan facilitates the specified buildings, it doesn't preclude development on other sites within the West End.
Status: This Plan is approved. The design of each building will still go through an approval process.
Buildings primarily impacted: this Plan will impact a large number of existing buildings, particularly those along the Robson, Burrard, and Davie Streets corridors. I'll flesh out the following list over time: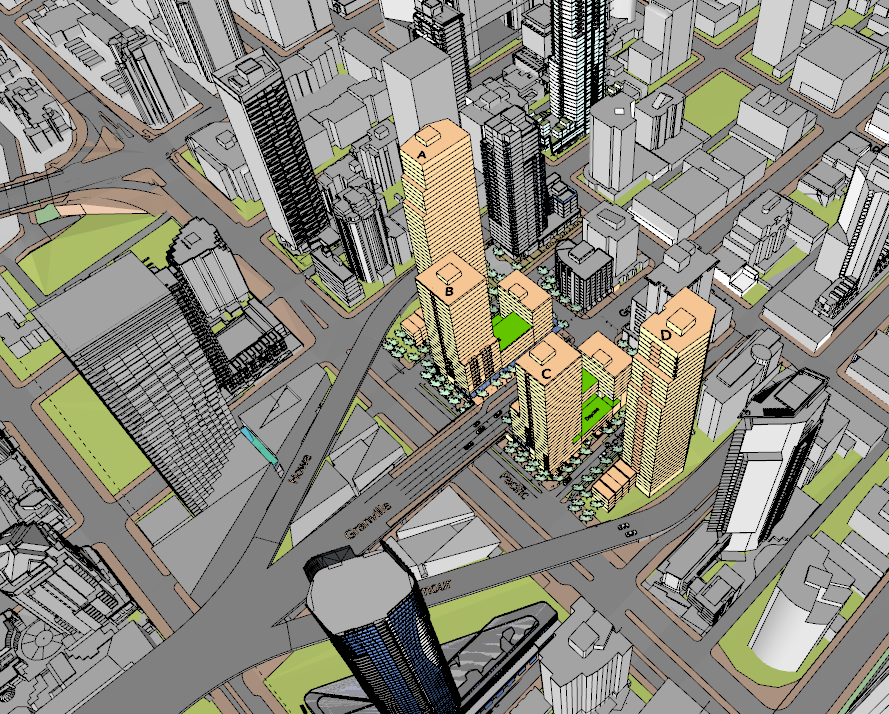 Granville Loops Redevelopment
The loops are on the north end of the Granville Bridge and their traffic usage doesn't warrant such a large parcel of valuable land. In removing them, the City will provide more homes, add stores and services, improve pedestrian and cyclist routes, and enhance the gateway to downtown from the Granville Bridge. The current design is for four towers to be built with strata, rental, and social homes. Also, the two secondary roads will be extended to Pacific Street.
Development statistics: Two 40-storey towers plus two 27-storey towers with lower podiums.
Status: The design is currently being tweaked according to feedback from the Urban Design Panel, the public, and City Council. Once ready, it'll seek City Council approval and I'd bet on it being approved.
Buildings primarily impacted: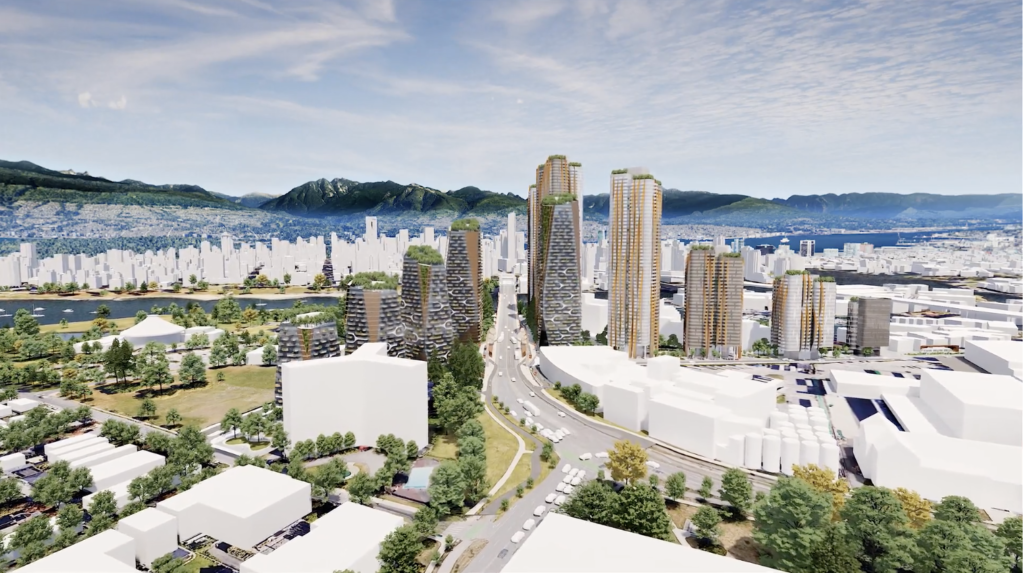 Senákw
This is a major development on the other end of Burrard Bridge from downtown. The plan is for 6000 homes, 950 of which being affordable, over 10.5 acres. Its proximity to downtown and emphasis on being environmentally sustainable lead to it being focused on public transit. This development is by the Skwxwú7mesh Nation (Squamish Nation) and it will improve the ability of the Nation to provide for its people. The Nation has partnered with Westbank, a prolific local developer, to successfully deliver the project.
Status: I believe construction was to begin this year but, as frequently the case with projects, may be rescheduled.
Buildings primarily impacted:
First on First, 1808 West 1st Avenue
Harbour Cove 1, 1450 Pennyfarthing Drive
Harbour Cove 2, 1470 Pennyfarthing Drive
Harbour Cove 3, 1490 Pennyfarthing Drive
Molson site – this adjacent site is also destined to be developed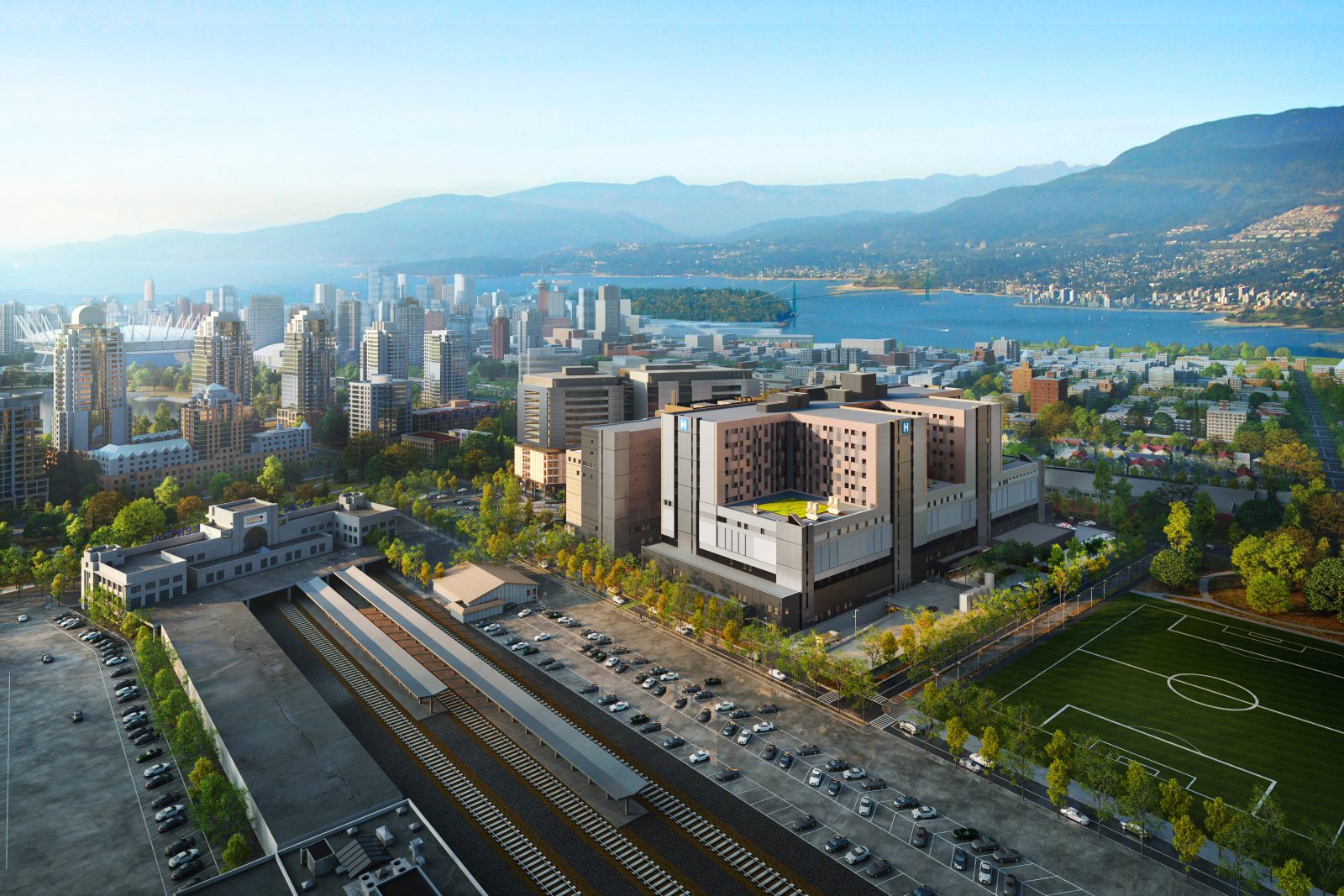 St. Paul's Hospital Relocation
The hospital will relocate from its location on Burrard Street to an 18.4 acre parcel on the False Creek Flats (to the north of the Pacific Station as shown in the image). The existing location was sold to Concord for $1 billion so rest assured it's a development site. They'll likely retain whichever building façades are deemed significant and add towers, similar to that done for the post office.
Status: the new location is scheduled to be open 2027. Presumably, construction at the existing site will proceed around that time.
Neighbourhood impacts: there will be a great influx of people to the new site which will most likely have spillover into local neighbourhood including Chinatown. What this means for the existing hospital site can be determined once its design is known.
Buildings primarily impacted at the new site:
V6A, 221 Union Street
City Gate 1, 1188 Quebec Street
City Gate 2, 1159 Main Street
Brighton, 120 Milross Avenue
Creekside, 125 Milross Avenue
As noted above, I'll add links to detailed reviews of each project as I complete them. In the meantime, feel free to reach out with questions or comments. If I don't have the answer, I know how to sleuth the answer.
Best,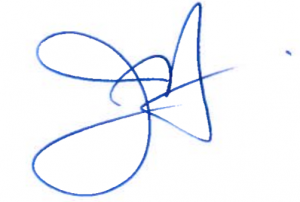 Jason Hutchison
604.314.7138    [email protected]
Credit: the images are extracted from the respective planning documents. 
Looking for more blog posts?