2-5-10 New Home Warranty overview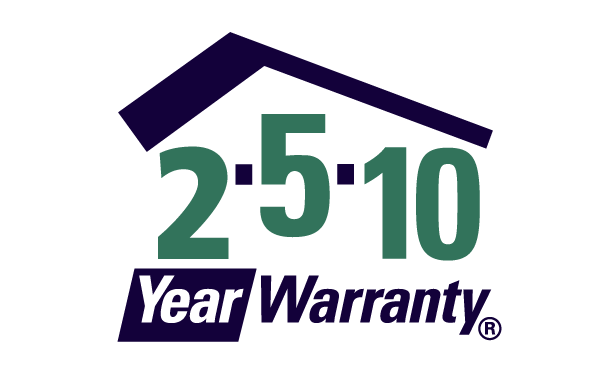 Developers must supply a third party warranty on new buildings, often called a 2-5-10 New Home Warranty in recognition of the minimum required coverage durations. Some developers offer longer coverage periods such as 2-7-10 or 2-10-10. When you buy a resale condo, the balance of any remaining warranty transfers to you.
The warranty covers defects but not regular maintenance or damage caused by lack of maintenance. Accordingly, even if a building is under warranty, you want to confirm whether the Strata Corporation is performing routine maintenance and repairs.
It's generally prudent for a strata to conduct a review of the relevant building components to see if there's any work that can be done under warranty prior to it expiring. In my experience, I've seen stratas do reports most often for the 2 year and 5 year components.
Warranty Components
Materials and labour warranty (2 years)
Covers defects in materials and labour within condos for 12 months and for common property for 15 months. A full 24 months coverage is provided for materials and labour defects in the electrical, plumbing, heating, ventilation, air conditioning and exterior cladding, caulking, windows, and doors.
Building envelope warranty (5 years)
Covers defects in the building envelope for a full 5 years.
Building structural warranty (10 years)
Covers defects in materials and labour for issues with load bearing components for a full 10 years.
Scenarios
Below are a couple scenarios to help you see what this means in practice.
Scenario 1 – You buy a condo from a developer
You'll have at least a 2-5-10 year warranty with coverage as described above. A developer may offer longer coverage periods. You should find out exactly what is offered as part of your due diligence.
Scenario 2 – You buy a 3 year old condo
The 2 year component will have lapsed and you'll have 2 years left on the envelope and 7 years on the structure. Ideally, the Strata Corporation will have commissioned a report outlining work that could be done under the 2 year materials and labour component and had the work completed under warranty. That report will also give insight into how well the building is being maintained.
I hope this is clear and helpful. I welcome hearing from you if you have questions.
Best,

Jason Hutchison
604.314.7138    [email protected]
Looking for more blog posts?